Those looking to become a certified nurse aide can find schools in Wagener, South Carolina that offer this training listed here. For more information about enrolling in their health care training program, please call the number provided below.
Aiken Technical College-Wagener Site
Wagener Salley HS 272 Main Street South,
Wagener, SC
803-593-9954 or 803-593-8051
The main goal in becoming a nursing assistant in South Carolina is to get into the Nurse Aide Registry. Only nursing assistants whose names are on the Registry will be allowed to work in a Medicaid-certified health care facility. To get into the NAR, you can either apply for reciprocity or challenge the state certification exam.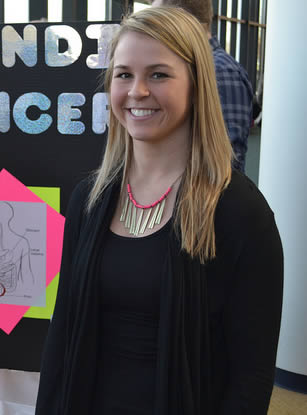 Applying for reciprocity is only for individuals who are currently listed as a CNA in another state's NAR. If they wish to apply, they will need to fill out the application form (http://www.asisvcs.com/publications/pdf/074102.pdf) and send it to:
Pearson VUE
South Carolina Nurse Aide Registry
PO Box 13785
Philadelphia, Pennsylvania 19101-3785
When applying, the applicant must have a current certification and a clean record. CNAs that are listed on the Abuse Registry will not be allowed to work in a Medicaid-certified nursing home. Nursing assistants who are listed on the Abuse Registry have records of abuse, neglect, or theft from a patient. To protect the patients, all applicants must pass the national background check for criminal records.
If you have not been certified as a nursing assistant before, then you will have to challenge the certification exam. To apply, you must first attend a 100-hour training course that is approved by the state's Department of Health and Human Services. Depending on which course you choose to enroll in, it can take you an average of 6-12 weeks to complete your training. If you pass all the tests, your name will be added to the NAR.
Your listing on the NAR will remain for 24 months. During that time, you must find work as a nursing assistant for at least 8 hours in order to be eligible for renewal. If you fail to renew your certification, it will expire. An expired certification can't be renewed and a CNA is not allowed to work with an expired certification. Pearson VUE sends out a Notice at least 2 months before your certification expires, even if you do not receive this Notice, it is still your responsibility to keep your certification current.
This is a town that is a part of Aiken County. It is also a part of the e Augusta, Georgia metropolitan area. It has a total area of about 863 people during the last census. The total area of the town is approximately 1.3 sq miles. It has a population density of 685.1/sq mile.
Examples of health care centers and providers that you can find within city limits include G & G Treatment Center, DDC- DNA Diagnostics Center, Wagener Health Department, Williams Clarence Jr DMD, University Home Health Services, Aiken Home Health Services, Edisto Dental Associates, Wagener Vision Clinic, and many more. photo attribution: codnewsroom