Classes in how to become a certified nurse aide can be found here on this page. These schools are all state approved and located in the town of Swansea, South Carolina. If you want more information about signing up for their medical training, receive class schedules, or get certification requirements, please call the phone number provided below.
Swansea High School
500 East First Street
Swansea, SC  29160
803-568-1100
With today's economy, a lot of people are losing their jobs. Luckily, as the number of people who are becoming more concerned with their health and need assistance with it, there is continuous growth in the demand for health care providers. One of the most in demand professions in the field of health is the nursing assistant. According to the U.S. Bureau of Labor Statistics, this demand will continue until 2020. If you are considering in becoming a nursing assistant, you will need to get certified.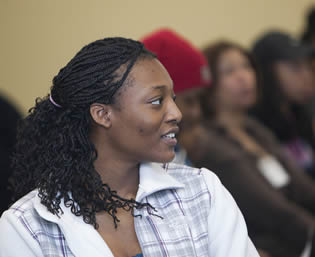 The first step in the certification process is to enroll and complete a state-approved CNA training course. These 100-hour courses are divided into lectures and on-the-job training. During the entire course, you will be under the care of qualified nursing assistant instructors. At the end of the training, you will know how to perform the different tasks and responsibilities of a nursing assistant.
After you complete your training, the next step is to challenge the National Nurse Aide Assessment Program examination. If you pass the written/oral exam and the skills evaluation, your name will be added to the Nurse Aide Registry. You will also receive you CNA card in a few days after you pass. Once certified, you will be allowed to work in a Medicaid-certified nursing facility.
Your certification will remain valid for 24 months. You will be able to renew your certification if you have worked for a minimum of 8 hours during the last 24 months. There is also a renewal fee of $28. If you are working in a Medicaid-certified nursing home, your renewal will be free or refunded. It is important to renew your certification before it expires. An expired certification can't be renewed. If you still wish to work after your certification has expired, you must start from the beginning by completing another 100-hour course and then challenge the NNAAP exams.
This town can be found in Lexington County. It is also a part of the Columbia, South Carolina Metropolitan Statistical Area. According to the census of 2010, their total population has reached up to 827 people. It has a total area of approximately 1.2 sq miles, where a great percentage of it is land. Its population density is about 469.9/sq miles.
Examples of health care centers and providers whose services you can avail in the city include G & G Treatment Center, DDC- DNA Diagnostics Center, Amazing Love Outreach Center, Shipley Charles F III MD, Swansea Health Center, Family Medicine Center of Swansea, Lexington Medical Center, Accurate Mfg Inc., Women's Health & Diagnostic Center, and Myers Community Care Facility. photo attribution: codnewsroom