The vocational faculties offering CNA Classes in Spartanburg, South Carolina that are being offered as of the making of this post are shown in detail on this page. If you have any questions about their certified nursing assistant training, don't hesitate to call the number provided.
Daniel Morgan Technology Center
Spartanburg, SC  29307
201 Zion Hill Road
864-579-2810
MedTech Spartanburg
Columbia, SC  29210
3300 B Kay St.
803-731-2824
(Multiple classes are being offered)
Spartanburg Community College
PO Box 4386
Spartanburg, SC  29305
864-591-3904
(Multiple classes are being offered)
A nurse aide is an individual who helps the registered nurses and licensed practical nurses in taking care of the patients by providing routine and basic nursing and nursing-related services . In order to work as a nurse aide, one must first be listed on the South Carolina Nurse Aide Registry. This Registry is a list of the nurse aides who were able to meet the federal and state's training and testing requirements.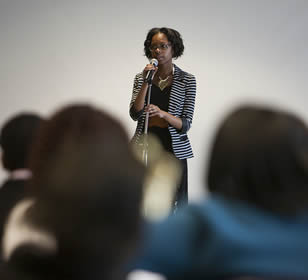 There are two general ways to get into the NAR. One is by challenging and passing the National Nurse Aide Assessment Program exam or the NNAAP exam, and the other is by applying for reciprocity. Each way has its own set of requirements that must be met.
The process of reciprocity is only available to individuals who were already certified as a nurse aide. This process allows them to transfer their certification from one state to another without losing their eligibility to work in the previous state. When applying, the applicants must have maintained a current certification and a good standing with their state. Applicants must not have any records of abuse, neglect, or theft from a patient. To protect the interest of the patients, they must pass the national background check for criminal records. Applicants whose names are on the CNA Abuse Registry will no longer be allowed to work in any Medicaid-certified nursing facility.
If you have never been certified as a nurse aide before, then you will have to challenge the NNAAP exams to get into the NAR. This exam consists of a written exam and a random skills evaluation. If you have trouble in reading English, the written exam also has an oral version. If you wish to take the oral exam, you will need to send your request along with all the other application documents (http://www.asisvcs.com/publications/pdf/074101.pdf).
Before you can apply for the exams, you must first establish eligibility by attending a 100-hour state-approved training program.  Military-trained medics who wish to apply for the exams must first submit their transcripts to the SCDHHS at scnar@scdhhs.gov for review. Nursing students or graduates may also apply by sending their diplomas or transcript of records to the same email address.
This city is the county seat of Spartanburg County. It is considered as the largest city in the county and ranks 4th in teh entire state. You can find this city just a few miles northwest of Columbia. It is also about 80 miles west of Charlotte, and about 190 miles northeast of Atlanta. It has a total population of about 37,013, during the last census. Its total area is around 19.2 sq miles and has a population density of 2,066.3/sq mile.
Examples of health care centers that you can find within the city area include Bariatric Clinic, Carolina Vision Associates, Piedmont Imaging At Westgate, Spartanburg Vision West, Labors Of Love Midwifery Services, LLC, BrightStar, Elliott's Security Systems, Renaissance Therapy & Forensic Counseling Center, Carolina Hand Center PA, and many more. photo attribution: codnewsroom