The schools one can enroll in for CNA Classes in Seneca, South Carolina are listed here. These instruction courses offer the most up to date state approved programs that are being offered as of the moment. For more information about the cost of their medical center training, program requirements, or classroom schedules, please call the number provided below.
Fred Hamilton Career Center-HST
100 Vocational Drive
Seneca, SC  29672
864-886-4425
Tri-County Technical College-Fred Hamilton Career Center
PO Box 587
Pendleton, SC  29670
864-646-1725
(Multiple classes are being offered)
When starting any career, it is always important to receive proper training. That is why the first step in becoming a nursing assistant is to attend a state-approved training program. In these 100-hour CNA programs, the students will learn the knowledge and skills that they will need to function properly as a health care worker in a medical setting. They will be taught different concepts such as infection control, patients' rights and independence, communication skills, and many more. They will also be trained on how to take the vital signs, take the height and weight of the patients, as well as how to assist them in their daily activities like eating, bathing, dressing, exercising, and ambulating.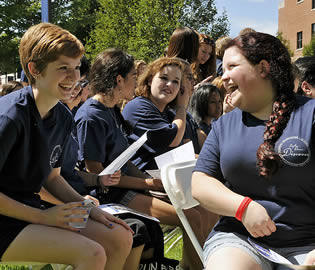 As soon as they are done with their training, the next step is to apply for the NNAAP or National Nurse Aide Assessment Program exam. By passing both the written/oral exam and the skills return demonstration, new nursing assistants will be certified. According to the law, only certified nursing assistants will be allowed to work in Medicaid-certified health care facilities.
If they pass, their names will be entered in the state's Nurse Aide Registry. This Registry is a master list of all the nursing assistants who met the federal and state's training and testing requirements. A nursing assistant is only considered certified if his name is on the NAR. Names on the NAR will only remain for 24 months. To keep your name on the NAR, you must work as a CNA for at least 8 hours every 24 months.
A certified nursing assistant who is currently listed in another state's NAR may transfer his records into another NAR by applying for reciprocity. South Carolina is one of the many states that allow reciprocity. When approved, the applicants name on the Registry he came from will still remain. All applicants through this process must have a clean record, a valid license, and be able to pass the national background check. Those who are listed in the Abuse Registry will no longer be allowed to work in a Medicaid-certified nursing facility. For more information about being a CNA, please visit www.scdhhs.gov.
This city is situated in Oconee County. It is the also a part of the Greenville-Spartanburg-Anderson, South Carolina Combined Statistical Area. According to the last census, their total population was around 7,652 people. Seneca has a total population of about 7.1 sq miles and a population density of 1,084.6/sq mile.
Examples of health care centers that you can find in the area include Sammeth Drug, Blue Ridge Eye Center PA, Rite Aid, Keowee Family Dentistry PA, Sammeth Drugs, Eye & Contact Lens Associates LLC, Clemson Sports Medicine & Rehabilitation, Upstate Weight and Wellness Center, Between The Lakes Practice Care, and South Carolina Cardiology Consultants. photo attribution: westconn