If you have tried getting certified as a nursing assistant but had not been successful, there is still hope for you. You can take a refresher course and get the skills necessary to pass the exam. This way you can qualify to get your nursing assistant certification renewed and get a job as a nurses aide in the state you are in. However, if you have not yet taken the exam, then a CNA refresher course is not for you. If you have not yet taken a formal nurse aide training program you should first enroll in a college, or an approved training facility to get the necessary basic instruction and experience you need.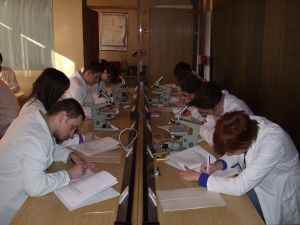 From here, you may be wondering what a refresher course is. This course is like a skill workshop where you will go through the basic skills that a nursing assistant should know. This is a good training program for people who have passed the certification but had it lapsed. From here, they can regain their certification if they pass the NNAAP competency exam. The CNA Refresher course will help you succeed in that area. It will help you review the basic skills and concepts that you have learned so that you can reapply them as you take the exam.
However, you have to take note that a refresher course is different from an ordinary nurse aide training program. You can only take it if you have already taken some certification but it has lapsed for no more then three years. You also need to have a background check so you can show them that your criminal records are clear and you have no criminal convictions that need to be tackled. Requirements may also vary depending on your location. However, these are the common requirements when it comes to taking a nursing assistant refresher course.
The CNA refresher course is also different from the training program in terms of length. Formal training programs usually last for two to nine months. This is pretty long compared with the length of a refresher course. This course will only last for around a month or so at most. Some also last for just 5 days. After all, the goal of this course is simply to review the concepts that you already know. It does not aim to teach unlike the nurse aide training program.
Last but not the least; a refresher course is different because it tackles different topics. Instead of learning more about nursing, you will learn more about basic first aid, CPR, taking blood pressure and other supportive tasks from this course. You will also get a refresher course on being a nursing assistant. This means that you will touch some topics that you may be familiar to you.
It is common to practice many of the commonly used tasks from the job. These are the same tasks and procedures you will be tested on when you go in for your final certification exams. Some of the skills covered include: safety protocols, infection control measures, measuring vital signs (such as pulse, respiration, blood pressure, and temperature), transporting residents, bathing/toileting, catheter maintenance, dressing patients, nourishment, housekeeping, organization methods, post mortem, restorative, psycho-social, and sub acute care.
So if your certification has lapsed, do not worry. There is still hope. You can take a refresher course and review all of the concepts and skills you have learned. From here, you can retake the exam and regain certification. Just do not give up. After all, this is your dream. You may have encountered some problems but everything is not in vain. Just continue learning and fulfilling your dream. A CNA refresher course can help you get there. You are not alone. You can take this course so you can pass the exam with flying colors.
For further information visit this page to find the CNA Registry for your state. Contacting a representative from your state's registry can help you with access to resources and the current requirements for certification.