The certified nurse aide training programs shown here offer the most recent and up to date courses that are available in the city of O'Neill, Nebraska. To find out how you can enroll to receive certification exam preparation and instruction, call one of the school facilities listed below.
Northeast Community College
409 East Adams Street, O'Neill, NE 68763
(402) 336-3590
http://www.northeast.edu/
A nurse aide is able to do non-specialized tasks that are related to personal care and comfort of a resident. This includes assisting in different activities of daily living. According to the law, all nurse aides must be registered to the NA Registry of the state that he is working in. In order to be entered on the Registry, one must be able to complete a 75-hour CNA training program that is approved by the state. These programs may take 8 to 13 weeks to complete. After completing the program, the applicant must then take on the license exams.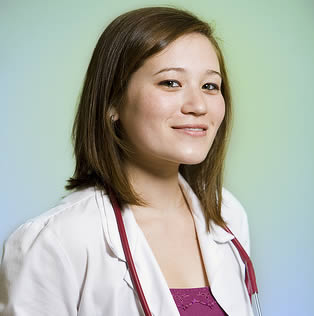 The license exams are composed of two parts, a written and a skills demonstration exam. You must pass both parts for you to get your license and your name entered in the state registry. Entry in the registry means you are eligible to work as a nurse aide for up to 24 months. To maintain registry status you must work at least 8 hours each 24 months as well as take 12 hours of in-house training per year. Every applicant is allowed to take the exams up to 3 times. After failing for the third time, he must then undergo retraining before he is allowed to take the exams again.
Those who are certified from another state may qualify to apply for reciprocity to be able to work in Nebraska. To apply you will need to complete the Interstate Application Form, which can be downloaded from this webpage: http://nevadanursingboard.org/wp-content/uploads/2013/01/CNA-application-packet.pdf.  You will be disqualified from reciprocity if you have a license that has lapsed due to not working as a nurse aide during the previous 24 months. In addition you must have good standing with the state you come from and not have any disqualifying convictions or substantial allegations of abuse or neglect.
This city is the county seat of Holt County. The city is also known as the "Cowboy Line". Major highways that you can use to get to this city include U.S. Highways 20, 275, and 281. According to the census of 2010, their total population had reached up to a total of 3,705 residents. They have a total area of 2.4 sq mi, in which, all is land. Its population density is estimated to be around 1,580.7/sq mile.
Examples of health care centers and providers that are ready to serve you in the city include Take Care Clinic at select Walgreens, Avera O'Neill Family Medicine, Counseling & Enrichment Center, Avera Holt County Medical Clinic, A Better Way of Life, and many more. photo attribution: waltstoneburner