The certified nurse aide classes one can find in Moses Lake, Washington are listed on this page are all currently open to enroll in. Included in the list are the training programs that have met the standards set by the state's OBRA registry.
Columbia Basin Job Corps
24th Street,
Moses Lake, WA 98837
(509) 762-2341
Big Bend Community College
7662 Chanute,
Moses Lake, WA 98837
(509) 762-6285
Lake Ridge Solana Alzheimers Care Center
817 East Plum Street,
Moses Lake, WA 98837
(509) 765-7835
Like any other state, the process of becoming a nursing assistant in Washington begins by enrolling in a state-approved NATP or Nursing Assistant Training Program. You must learn the basic knowledge and skills that are needed to meet the individual needs of each patient.
Training programs in Washington are approved and monitored by the DSHS. They ensure that training programs offer the students proper education and training. The state's approved curriculum consists of at least 35 hours of lectures and 50 hours of clinical practice. Students are handled by a qualified instructor during the entire training program.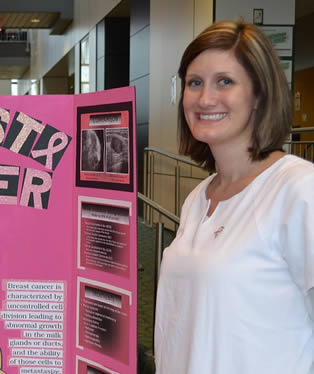 After you complete your training, the next step is to apply for and challenge the NNAAP exam. This exam consists of a written/oral test and a skills evaluation exam. Both tests are conducted with the help of Pearson VUE. Candidates who pass both tests will gain entry into the Nurse Aide Registry. Once your name in on the NAR, you'll then be able to apply for a Nursing Assistant Certificate.
In case you fail in one part or both tests, then you can immediately reapply and reschedule for another try. When retaking, you'll only be required to retake and repay for the test that you failed. Each candidate is allowed to retake the examination twice. If you fail for the third time, then you'll be required to complete another training program.
If you have a certificate, then you'll be allowed to work in any healthcare setting as a nursing assistant-certified or NAC. The great thing about having an NA certificate is that other certifications go well with it. You can increase your chances to further your career by getting a Medication Aide Certification.
CMAs are also entry-level professionals who also work under the supervision of a registered nurse. If you get a medication aide certification, then you'll be allowed to give patients certain medicines. The certification process for medication aides is very similar to the NA certification process. You'll need to complete an approved training program and pass their certification exam.
Renewing your CNA certification and keeping your name on the NAR are different in Washington. Although names on the Registry still remain there for 2 years, NACs however, must renew their certification with the DOH every year. Nursing assistants are required to provide proof of employment for at least 8 hours as a nursing assistant while under the supervision of a registered nurse.
This city can be found in Grant County. It was founded back in the early 1880s and was originally named as Napel. This city is considered as the largest city in the county. It has a total population of 20,640 during the 2011 census. Its total area is approximately 12. sq miles and has a population density of 1,511/sq mile.
Examples of health care centers that you can find in the area include Comprehensive Family Care, Moses Lake Community Health Center, Association of Samaritan Physicians, Dabalos Chiropractic Clinic, Samaritan Physicians, Association Of Samaritan Family Medicine, Moses Lake Clinic, and Acupuncture Physical Medicine And Injury Care. photo attribution: codnewsroom