The latest schools in Maurell's Inlet, South Carolina that offer one the option to enroll in nurse aide training are located here. As a student, instruction will be provided in how to care for patients using basic health care skills and the curriculum will help prepare applicants for the upcoming license examination.
Horry-Georgetown Technical College-Myrtle Beach Campus
743 Hemlock Avenue
Myrtle Beach, SC  29577
843-477-2044 or 843-477-0775
The first step in becoming a nursing assistant is often the hardest. Before you can start, you will need to look for a suitable training program. Although each of the programs has its own method of teaching rest assured that they will still cover the required topics that were mentioned in OBRA. Training programs in South Carolina are required to offer at least 100 hours of training, which must also include no less than 40 hours of clinical practice. During the entire time, you and other students will be under the care of a qualified CNA instructor.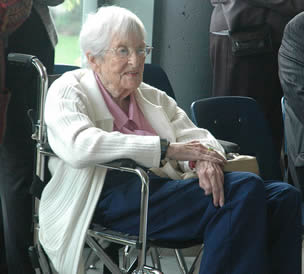 A CNA instructor is a licensed nurse with at least 2 years of experience. One of those years must have been spent working at a long term care facility. If a nurse wants to become a nursing assistant instructor, he must have completed a Train the Trainer course and have backgrounds in training adults or supervising CNA students.
By completing the training, you will become eligible to apply for the certification exam. By passing this exam, your name will be entered on the Nurse Aide Registry. Once your name is on the Registry and you completed all the requirements, you will become certified. According to the law, only certified nursing assistants are allowed to work in a Medicaid nursing facility.
The certification exam is conducted by Person VUE. The testing company is assisted by the NACES in the administration of the exam. It consists of a written knowledge test and a clinical skills demonstration. For those who have trouble with reading English, they may request to take the oral version of the knowledge test instead. To get into the Nurse Aide Registry, the candidate must pass all the tests.
This exam is not only limited to those who completed a CNA course that is offered in South Carolina. Those who did out-of-state training, completed training as a Military medic, or have taken the Fundamentals of Nursing may also apply. Some of the routes are on a case to case basis. To determine eligibility, please contact the SC Department of Health and Human Services at scnar@scdhhs.gov.
This is a seaside town that can be found in both Georgetown and Horny County. It is considered to be the "Seafood Capital of South Carolina". It has a total area of approximately 7.5 sq miles. According to the census of 2010, their total population was around 8,547 people. It has a population density of 751.9/sq mile.
Examples of health care centers that you can find in the city include Grand Strand Health and Wellness (843) 357-9355, Falk Family Chiropractic & Wellness (843) 248-0104, Labod Family Chiropractic & Wellness Center (843) 249-9787, Advantage Health & Wellness Center (843) 669-1010, and many more. photo attribution: ufv