The certified nursing assistant classes located in Honolulu, Hawaii that are listed on this page offer the most recent available programs that are open for enrollment. Call one of the schools listed on this page to get details about class availability, program requirements, tuition rates, and instruction curriculum.
American Red Cross – Hawaii State Chapter
4155 Diamond Head Road,
Honolulu, HI 96816
(808) 734-2101
Website: http://www.redcross.org/hi/honolulu
(Also offers online classes)
Healthcare Training and Career Consultants, Inc.
2130 North King Street, Suite 7,
Honolulu, HI 96819
(808) 843-2211
Website: http://www.htcc4u.com/
Kapiolani Community College
4303 Diamond Head Road,
Honolulu, HI 96816
(808) 734-9000
Website: http://kapiolani.hawaii.edu/page/home
TLC Total Loving Care Health Service
1088 Bishop Street,
Honolulu, HI 96813
(808) 454-4435
CareGiver Training School Corporation
1320 Kalani Street, Suite # 288,
Honolulu, HI 96817
(808) 848-9988
There are different ways for you to become a nursing assistant in the state of Hawaii. The important thing is that you should be able to complete a CNA course that is certified by the state before you can take care of patients. The programs require at least 70 hours of classroom lectures and 35 hours of practical experience to be accepted. In this state, you also have the option of enrolling in an online course to become eligible for the license exams. The online courses here are handled by the Red Cross. They offer their students a total of 85 hours of classroom lectures and 35 hours of clinical duties.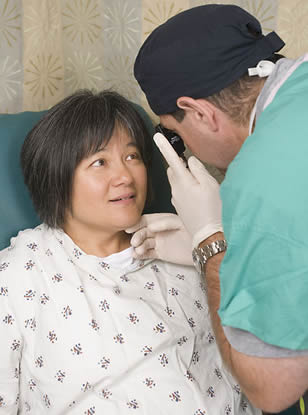 As a student nursing assistant, you will be taught different concepts that you may use to take care of different patients. Such concepts include mental health, rehabilitation, infection control, therapeutic communications, as well as different medical terms. You will also be trained in basic competency skills like proper hand washing, assisting in ambulation, feeding, bathing, dressing, performing ROM exercises, and assisting in the use of a bedpan. What you will learn will then be tested in the state's license exams. After passing the course, you can then try to apply and pass the license exam.
The license exams is a necessary step in becoming a nursing assistant since the state of Hawaii does not allow anyone to work as a nursing assistant without undergoing the proper training and education. If you are a nurse aide holder from a different state, you are still welcome to work here by applying for reciprocity. The most important things that are needed when applying is a good relationship with the state you come from and a valid license status.
This city is the capital of the State of Hawaii. With a total population of 390,738 people during the 2010 census, it is considered as the most populous city in the entire state. The city is also nicknamed as Crossroads of the Pacific, The Big Pineapple, Paradise and Sheltered Bay. Major roads that you can use to get to this city are the Interstate H-1 and Interstate H-201.
The Hawaii Medical Service and The Queen's Health Systems are two of the largest companies in the city. Other health care centers that you can find in the area include Mental Health Kokua, Tacata Russell G MD Medical Clinic, Roberto's Inc., Zen Health Center, Saint Francis Healthcare System of Hawaii Saint Francis Community Health Services, Chi-Health Center, Honolulu Sports Medical Clinic Inc., and many more.