The nursing facility courses in Emmitsburg, Maryland that are available as of the making of this post are all listed below. If you have any questions about their certified nurse aide school classes, cost , or curriculum, feel free to call the number for the training facility provided.
Seton Nursing Center St. Catherine/St.Vincent Care Center
335 S. Seton Avenue
Emmitsburg MD 21727
(301) 447-6026
www.stcatherinesnursingcenter.org/
Entering the healthcare industry as a nurse aide has now become a growing trend for many individuals who wish to work in health care. They have realized that there is great opportunity for them to enter now as the demand for nurse aides is predicted to increase even more the following years to come. To become a certified nursing assistant in the State of Maryland, your first step is to complete a training program that is approved by the state. You will need to enroll in CNA classes that provide at least 100 hours' worth of both classroom lectures and clinical experience. Most programs will last from two months up to six.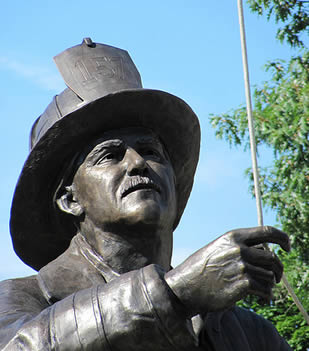 The Nurse Aide Registry is a master list of all the CNAs in the state who have been able to meet the core competencies and are allowed to work in a healthcare facility as one. This registry is maintained by the Board of Nursing. Only those who are on the list will be allowed to work. When you apply for the Registry, you must be able to provide your Social Security Number or your Federal Tax Identification Number along with your application forms. If you fail to include it, your application will be considered as incomplete and will not be processed. For more information, you can call the Maryland Board of Nursing at 410-585-1990. If you finished a training program from another state, then you may qualify to practice in Maryland by applying for reciprocity. You will then need to submit the required documents to qualify to take the nurse aide test in order to get your certification.
This is town is a part of Frederick County. It lies south of the Mason-Dixon Line, the line that separates Maryland from Pennsylvania. This town was founded back in 1785 and was originally a site of the Union. According to the census of 2010, their total population had reached up to a total of 2,814 people. It has a total area of approximately 1.3 sq miles, where all of it is land. Its population density is estimated to be 1,992.9/sq mile.
Health care providers that you can find situated within the city include Morningstar & Carroll Dr's PA, Atec Inc MD, Osteopathic Primary Care Center, Hydromax Inc., Maryland Sportscare & Rehab, Portier Bonita DO, and many more. photo attribution: geopungo