Students who want to enroll in certified nursing assistant classes in Denmark, South Carolina can find eligible listings on this page. For more information about starting a health care career program, certification requirements, school schedules, or the cost of tuition, just call the number below.
Denmark Technical College
PO Box 327
Denmark, SC  29042-0327
803-793-5224 or 803-793-5942
Denmark Technical College Nursing Division
P.O. Box 327 1126 Solomon Blatt Blvd. Science Bldg. 028
Denmark, SC  29042
803-793-5236 or 803-793-5237
With the health industry continuously growing, many people are now looking for ways to find work in health care. One of the best ways to do this is by becoming a nursing assistant. Nursing assistants provide delegated nursing care to patients in different long-term care facilities. These individuals work under the supervision of a licensed nurse or a member of the medical staff.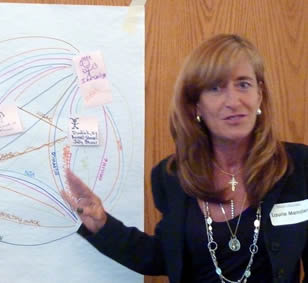 Before handling any patients, you must first learn the proper way to do so by enrolling in a CNA training program that is approved by the state's Department of Health and Human Services. You will learn different skills such as how to assist the clients in their daily activities such as bathing, eating, dressing, exercising, ambulating, and many more. Even during your training, you will already get to handle actual patients. During your entire training, you will be supervised by a qualified nursing assistant instructor.
If you wish to become a nursing assistant instructor, you must be a registered nurse with a minimum of 2 years of experience. At least one of your working years must have been spent in a long-term care facility. You must also have completed a Train the Trainer course as well as possess a background in educating adults or supervising nursing aide students.
Many of the training programs in South Carolina take 4-8 months of training. Once you complete your training, you will then be ready to apply for the certification exam. This exam consists of two parts – a written/oral test and a random nursing skills evaluation, which are given on the same date. If you pass both of them, your name will be entered on the Nurse Aide Registry and you will receive your CNA card within 10 days after you pass.
Once you become a certified nursing assistant, you will be allowed to work at a Medicaid nursing facility. To avoid any problems with your record on the Registry, you must keep it updated. It will be your responsibility to inform Pearson VUE if you changed your name, address, or other important information. You can do this by either calling at (800) 475-8290 or fill out the Chang Address or Name Form. If you wish to check your name on the SCNAR, please visit this link: https://www.asisvcs.com/services/registry/search_generic.asp?CPCat=0741NURSE.
Your name on the Registry will remain there for 24 consecutive months. If you wish to keep it there and keep your certification valid, you must renew your certification before it expires. To be eligible for renewal, you must find work as a paid nursing assistant for at least 8 hours. Pearson VUE will send the necessary forms to your mailing address at least one month before your certification's expiration. If it does not arrive, you can download the forms from http://www.asisvcs.com/publications/pdf/074103.pdf.
This city is a part of Bamberg County. It has a total area of approximately 3.0 square miles, where all of it is land. According to the 2009 census, their total population was at 2,934. Denmark has a population density of 1,096.0/sq mile.
Examples of health care centers and providers that you can find in the area include DDC- DNA Diagnostics Center (866) 609-4752, G & G Treatment Center (800) 681-7524, Bamberg County Mental Health Satellite (803) 793-4274, Wait Pierre DR (803) 793-3800, Daniels' Pharmacy & Medical Equipment (803) 793-5410, Grace Residential Care (803) 793-3423, and many more. photo attribution: create-learning