Recertification is the process of renewing your certification as a nursing assistant.  CNA licences are required to be renewed every two years and they require a certain amount of time spent as a practicing nurse aide.  You have to renew your license before it expires so that you would not be required to undergo certified nursing assistant education and training again in order to get a license.  The failure to do so has often led to unnecessary hassles to practicing in health care. Being in compliance with what is required by the state you are working in will let you avoid any further difficulties when the time comes for you to renew your license.
The requirements for recertification vary from state to another state.  Some require a particular amount of time spent working as a nurse aide and not more than that.  The common expiration dates for a CNA license is at the end of the month of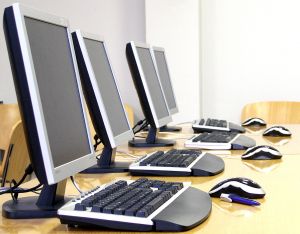 your birth.  You will also be required to present a certification of your US citizenship, or a certification of your eligibility to work in the US.  You will also be required to present any declaration of an arrest or conviction in any felony that you may have committed during the past two years.
You will have to fill out a form that will be sent to the proper Registry that issues the recertification.  It includes your personal information to be filled-out as well as a portion for your employer to fill-up.  The processing for your form will take about two weeks.
Some Nursing assistants may have difficulty if they are currently unemployed which may make the part to be filled up by the employer quite a difficult task.  He or she would need to go back to his former employer and have him answer the questions on that part.  If you have a current employer, this would be very easy.  You can even fill-out the form at least two or three months before the expiration of your license so that the mailing out to the registry would not be a hassle.
To avoid problems like this, it is advised that nurse aides should check the required length of work in order to avoid any future difficulties in the renewing of the license.  As some states provide penalties for any excess of work hours, it would be better if you know them before the two years elapse.  It is also advised to avoid any commission of a felony as this may greatly affect the approval or non-approval of your license to be renewed.  Certain crimes may not allow you to practice nursing assistance at all.
There are also other states which require a further training or education during that two years and so you should be informed about that after receiving your license as a certified nursing assistant.  Renewal of license is required by states in order to assure that health care workers remain in touch with any recent development in healthcare.  As newer and newer information and technologies are developed, it is better if CNAs keep up with what is new in the area of healthcare.  Their knowledge and skill should match with recent advances.