The nursing assistant classes found in Brandon, Mississippi are provided for you on this page. All the programs that are listed here are approved by the state of Mississippi. Finishing a course will allow you to take the exams and become listed on the state registry.
Brandon Court
100 Burnham Road, Brandon, MS 39042
(601) 664-2259
http://www.brandoncourtnursing.com/
If you want to become a nursing aide, you will need to pass the NNAAP examinations. These exams are composed of a written and a skills evaluation and are conducted by Pearson Vue. Before you are allowed to take the exams, you must apply for it first by submitting the application form along with other requirements.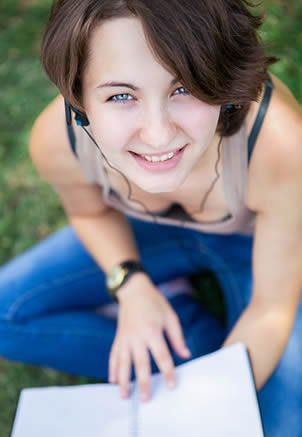 In order to be eligible for the exams, you must complete a state-approved program. Those who undertook their training in a different state, regardless of the training program being approved or not, are not allowed to take the Mississippi license exams. If they want, they may take the exams in the state where they completed their training and apply for reciprocity after passing.
For those who are not that good in reading English they are allowed to request to have an Oral exam when they apply for the exams. In accordance with the law, Pearson Vue also provides special provisions for those individuals who require additional or special consideration such as those that have disabilities. To arrange for special accommodations, the applicant must request for one from the NACES when applicant sends in his/her application form. You can reach them by phone by calling  1-888-204-6213.
All who become certified will need to renew their licenses every two years. This is done by showing verification of 8 hours working as a nurse aide from your employer and submitting it to the state. You can speak to a representative of the MS State Department of Health by calling their helpline at 601-364-1100 to learn more about this process. Generally you will receive a renewal form in the mail prior to your due date. However, if you do not receive your notice it is important that you contact them.
The city of Brandon is currently the county seat of Rankin County. This city was once an important location for Native American activities before the arrival of the white American settlers. This city is a part of the Jackson Metropolitan Statistical Area. According to the census of 2000, the total population was estimated to be about 16,436 people.
With the number of citizens in the city, you will also expect a high demand of healthcare, which are provided by different healthcare facilities. Examples of such facilities are Brandon Dental Care, Mayatte Family Dentistry LLC, Care Plus At the Reservoir, Moore Healthy Family Med Clinic, Plastic Surgery Center, Greenfield Family Healthcare, Fresenius, and Davis Dental Clinic. photo attribution: collegedegrees360