CNA Classes in Bradenton, Florida that are available for enrollment as of this moment are listed in detail below. Contact the schools listed below to get more information about signing up for certification training, class schedules, program requirements, and the cost of instruction.
American Red Cross
2905 West 59th Street,
Bradenton, FL 34209
(941) 792-8686
Manatee Technical Institute- East Campus
5520 Lakewood Ranch Blvd.
Bradenton, FL 34211
941-752-8100
Manatee Technical Institute – Main Campus
5603 34Th Street West
Bradenton, FL 34210
941-752-8100
Med-Life Institute
4818 14Th Street West
Bradenton, FL 34207
941-896-8883
Southwest Florida Technical Institute
6513 14Th Street W. #103
Bradenton, FL 34207
941-447-5308
The first step in becoming a nursing assistant in Florida is enrolling in a CNA class. These classes are being offered by different institutions such as colleges, community training centers, and nursing homes. Before you enroll, you have to make sure that the class that you select is approved by the state. These classes will offer you about 75 hours of classroom lectures and 100 hours of skills training. It will take you about 6 months, more or less, to complete your training. You will also have the chance to go and experience what an actual healthcare are feels like. This experience is believed to develop a strong foundation for your future career.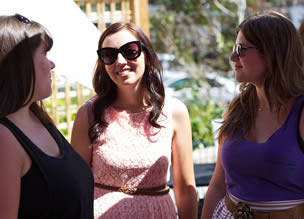 After you complete your training, you can then move on to apply for the competency examinations. You have to take these exams in order to get your license. The state does not allow its nurse aides to work without a license. Other requirements for the exams include submitting your transcripts, ID photo, fingerprint card, passport sized pictures, the application forms, as well as the payment for the background checks. You will not be able to take the exams if you fail the federal and the state background checks. Having records such as theft or offenses involving drugs and violence may result to the rejection of your application.
Bradenton is the county seat of Manatee County. It is a principal city of the Bradenton-Sarasota-Venice, Florida Metropolitan Statistical Area. According to the census of 2007, their total population had reached up to 53,471. It has a total area of approximately 14.44 sq miles and has a population density of 4,088.5/sq mile.
Health care centers that you can find in the area include G & G Treatment Center, Trusted Hands, Diabetes Care Club, Hanson Services Inc., Hanson Services Inc., Community Home Health Care, All Stat Home Health, ResCare HomeCare, Aspen Dental, USA Mobile Drug Testing of Manasota, and Urology Partners. photo attribution: rocketboom