Those who want to enroll in nurse aide classes in Spring Lake can find the available schools posted here. These are all North Carolina state approved and will grant those who complete the program satisfactorily the ability to set a date to take the certification examination. To get the most recent details about signing-up, call to talk with a facility administrator.
Fayetteville Technical Community College/Spring Lake
171 Laketree Boulevard
Spring Lake, NC 28390
(910) 436-1443
http://www.faytechcc.edu/
A nursing aide is someone who works in a nursing home providing nursing care to the residents there, while under the supervision of a registered nurse. For the state of North Carolina, all individuals who are working in a nursing facility are required to be listed on the Nurse Aide I Registry. This list includes RNs, LPNs, nursing aide Is, nursing aide IIs, medication aides, and geriatric aides.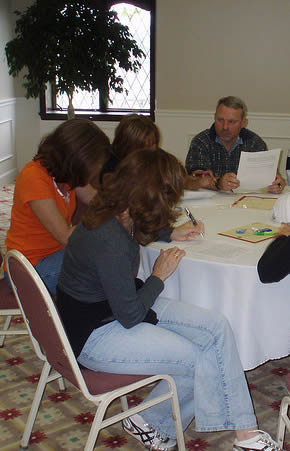 There are two general ways to gain entry into the Nurse Aide I Registry; one is to challenge and pass the competency examinations, while the other is to directly apply for the Registry. The only ones who are allowed to directly apply for the Registry are N.C. RNs and LPNs. Unlike many states, N.C. does not offer reciprocity. Nursing aides looking for work in a N.C. nursing home must first pass the state's competency exam.
It is not enough to have your name on the NA I Registry to work in a nursing home. To be accepted, your status on the Registry must also be active and that you do not have any substantiated findings on the state's Health Care Personnel Registry. The names on the HCP Registry have pending investigations, or have substantiated findings. Nursing aides with previous records of abuse, neglect, or theft that occurred within the nursing facility may no longer be allowed to work as a nursing aide in North Carolina.
Another qualification to work in the N.C. nursing facility is to have a valid status on the NA I Registry or an active license. A license is considered expired if the holder or owner failed to find work for a minimum of 8 hours within the last 24 consecutive months. An expired license may no longer be renewed, so if the owner wishes to work again as a nursing aide, he must retrain and retake the competency exams.
All employers are required to verify the status of every applicant before they hire him. They are allowed to the most convenient way of checking the status. This may either be through phone or going online to check at: https://www.ncnar.org/verify_listings1.jsp#verify.
This town is a part of Cumberland County. It was named by Arthur Priddy, who opened the Spring Lake service station near the lake back in 1923. According to the latest census, their total population was around 11,964 residents. Spring Lake has a total area of approximately 3.7 sq miles. Its population density is 2,203.9/sq mile.
Health care centers that you can find in the area include First Choice Community Health Centers (910) 436-2900, First Choice Community Health Centers (910) 436-3194, Anderson Creek Medical Center (910) 436-2900, Aziz Naveed MD (910) 436-0424, First Choice Community Health Centers (910) 436-2900, Anderson Creek Dental Clinic (910) 436-3194, and many more. photo attribution: create-learning