Those who desire to become licensed as a nurse aide can find the latest training in Spindale, North Carolina that is currently available listed below. To receive further information potential students can contact the school and talk with a program director to learn more.
Isothermal Community College
P.O. Box 804 286 ICC Loop Rd, Spindale, NC 28160
(828) 286-3636
http://www.isothermal.edu/
To work as a nursing assistant in North Carolina, one should be on the Nurse Aide I Registry and possess a CNA certification in the state. The Nurse Aide Registry is a list of all the individuals who were able to meet the federal and state training and testing requirements. It includes nurses, licensed practical nurses, medication aides, nurse aide II, and geriatric aides.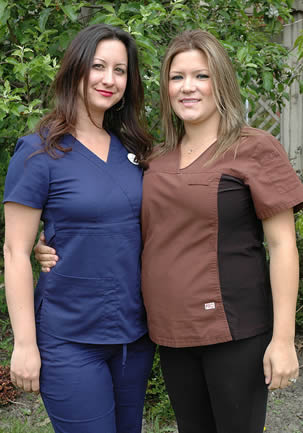 The only way to get into the N.C. NAR is to take on the NNAAP exam. Before one can challenge the exam, the state will require every candidate to establish eligibility. One of the best ways to do so is to complete a N. C. -certified CNA course. The training takes a minimum of 75 hours which will require you to attend both classroom lectures and do practical training in an actual clinical facility, and pass the final exam.
When enrolled, you will be covering basic concepts such as personal care, communication skills, infection control, promotion of safety, emergency protocols, residents' right and independence, and some basics on how to take care of geriatric clients. The benefit of completing a CNA course in the state is that you will be allowed to work as a paid nursing assistant for a maximum of 4 months.
After completing your training, your next step is to apply for the competency exam, which consists of a written (oral) exam and a skills evaluation. If you pass both of them, your name will be entered on the Nurse Aide I Registry and you will get your certification.
Getting a nursing assistant certification will not only allow you to work as a nursing assistant for 24 months, it can also open new opportunities which are only for CNAs. For example, if you want to further your skills and knowledge as a nursing assistant, you can train to be a geriatric aide. To work as one, you must also be entered in the Geriatric Aide Registry. Since there is no geriatric aide competency exam, your name will be on the registry once you complete the training course. You can follow this link to see the complete list of programs that you can enroll in (http://www.ncdhhs.gov/dhsr/hcpr/pdf/gatprograms.pdf).
Spindale is a town that can be found in Rutherford County. It has a total population of 4,022 during the last census. Their total area is approximately 5.5 sq miles, where all of it is land. Its population density is 726.8/sq mile. The Isothermal Community College is one of the most prominent schools in the town.
Health care centers that you can find in the area include Parkway Behavioral Health, Rutherford Hospital Inc – Insights Psychiatric Resources, Morganton Eye Physicians PA Ru, VA Medical Center, Rescue Volunteer Life Saving Unit Inc., The Raintree Clinic, New Vistas Crisis Line, Parkway Behavioral Health, Family Preservation Services of Nc Inc., RHA Health Services, and many more. photo attribution: ufv