The certified nursing assistant classes conducted by schools in Sparta, North Carolina are shown on this page. Students can learn more about courses approved by the state of North Carolina by calling and speaking with a representative of the college.
Wilkes Community College/Alleghany Campus
115 Atwood Street, Sparta, NC 28675
(336) 372-5061
http://www.wilkescc.edu/
To become a nursing assistant I easily in the state of North Carolina, you will need to find a Nurse Aide I training program that is approved by the state. These programs are required by the state to offer a minimum of 75 hours of training, which are divided into lectures and practical skills training.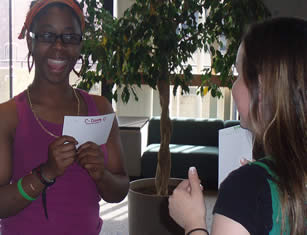 Although the tasks that a nursing assistant will do are determined by what the registered nurses delegate, a Nurse Aide I does have its restriction as to what nursing assistant tasks he can do. The main categories that a Nurse Aide I is able to do include:
•    Personal Care – such as assisting in the patient's activities of daily living.
•    Body Mechanics – turning and positioning, use of lifts, transfer and ambulation, and range of motion exercises.
•    Nutrition – feeding the patients, measuring intake and output, and helping in the restriction of fluids.
•    Elimination – use of a bedpan or urinal, bowel/bladder retaining, collection of specimens, douches, insertion of rectal tubes, and maintaining gastric suction.
•    Promoting Safety – using of mitts, restraints, infection control, and doing CPR.
•    Special Procedures – taking and monitoring of vital signs, measuring height and weight, do dressing changes, and post mortem care.
Before a registered nurse is allowed to delegate work, the nurse must consider if the task falls into the following criteria:
•    If the task is frequently done to a patient or a group of patients.
•    If the task is done according to a series of steps that were well established.
•    If the task can be done with a predictable outcome
•    If the task does not involve any interpretation or any decision making that is separate from the task that is to be done.
After completing the necessary training, the nursing assistant candidate can then work in a nursing home for up to 4 months, even without a license. If he wishes to continue working, he must get his CNA license by passing the competency test.
North Carolina does not offer reciprocity to nursing assistants from other states. If the nursing assistants working in other states want to work in NC, they will need to complete a N.C.-approved training program and pass the competency exams afterwards.
This city is the county seat of Alleghany County. According to the last census that was done there, their total population was at 1,817 people. This city has a total area of approximately 2.4 sq miles, where all of it is land. It has a population density of 765.2/sq mile.
Health care centers and providers that you can find within the city area include Alleghany Partnership for Children Inc., High Country Healthcare System, Lawsons Support Services, Alleghany Memorial Hospital, High Country Healthcare Systems, New River Behavioral Healthcare, New River Behavioral Healthcare Alleghany County, Alleghany Chiroprctc Center, and Alleghany Orthopedic Clinic. photo attribution: create-learning