The state approved nurse aide programs in Soperton, Georgia that are shown on this page offer the current list of schools you can enroll in. For more information about becoming certified, please call the number below.
Southeastern Technical College at Treutlen Workforce Development Center
429 Parkview Drive,
Soperton, GA 30457
(912) 529-5760
Website: http://www.southeasterntech.edu/
According to the state rules you cannot work in as a nursing assistant if you do not have a CNA license. There are several requirements before you are given a license. One of the most important requirements is the completion of a NATP that is certified. These programs are offered by government approved nursing homes, high schools, colleges, community training centers, and other institutions.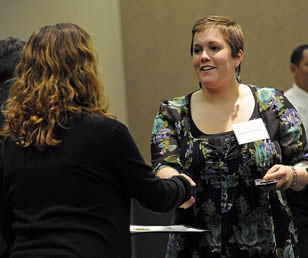 To complete a program, you must have at least 85 hours of training, which includes 24 hours of clinical experience. The orientation to the clinical settings is not included in the 24 hours. Most of the programs here can be finished within 2 to 6 months to continuous training. The student must have a 100% rating in the lab rotations before he/she is allowed to handle actual patients/residents.
Classes will give you experience in an assortment of nursing skills. You will practice measuring vital signs, changing a patients clothing, feeding an incapacitated person, assisting with bathroom activities, performing range of motion exercises, using proper infection control procedures,  transporting residents, safety measures, and catheter care.
When applying for the license exams, you will need to submit your applications forms along with the other necessary documents like a copy of your high school diploma, passport sized pictures, immunization record, undergo TB testing, fingerprint cards for the background checks, and the payment for the different fees. For nurse aide license holders, they may still work in this state by applying for reciprocity. When they apply, they must have their license to have a valid status and have a good relationship with the state they came from. Those who are already working in a healthcare facility as a nursing assistant, they are required to receive training and take the license exams within 4 months from their hiring.
Soperton is the county seat of Treutlen County. The city got its name from Benjamin Franklin Soper, who was a railroad engineer. According to the last census that was taken, their total population had reached up to a total of 2,824 residents. It has a total area of approximately 3.2 sq miles and has a population density of 882.5/sq mile.
Health care facilities that you can find in the area include Take Care Clinic at select Walgreens, East Ga Health Care Center Inc., Soperton Sla Community Mental Health, Three Rivers Home Health, and many more. photo attribution: codnewsroom