The certified nursing assistant training classes in Somerset, Pennsylvania that are shown to you here are all state approved for enrollment. If you want to find out more about signing up, you can contact them through the school numbers provided.
Patriot, A Choice Nurse Aide Training Program
495 West Patriot St.,
Somerset, PA 15501
(814) 445-4549
Siemon's Lakeview Manor Estate
228 Siemon Drive,
Somerset, PA 15501
(814) 443-2811
Somerset County Technical Center
281 Vo-Tech Road,
Somerset, PA 15501
(814) 443-3651
Having trouble seeking the right training program? Don't worry; you're not the only one. With the demand for nursing assistants being at its all-time high, it's no surprise that CNA schools are popping all over the United States. To ensure that they offer standard training, all of these types of schools in Pennsylvania must be certified by the Department of Education before accepting any student.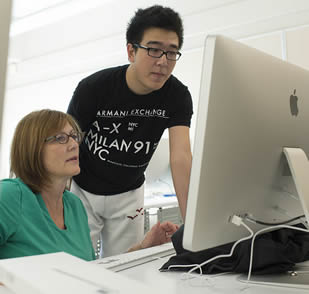 The state requires all programs to last at least 80 hours. Both theoretical coursework and supervised clinical training are done at the same time. The program you select will teach you classroom instruction covering the procedures and tasks you will use on the job and provide clinical experience giving you hands-on training with fundamental nursing skills. While in the clinical area, students must be placed under the supervision of a registered nurse aide Instructor at all times. Depending on which school you choose to enroll in, it can take you 3 to 4 months to complete your training.
Completing a certified Nursing Assistant Training Program or NATP is a requirement to establish eligibility for the exams.  The exam is a two part examination that comprises of a written (oral) exam and a clinical skills test. Candidates who pass both tests will have their names placed on the Nurse Aide Registry and will get certified. Federal and state laws require full-time nursing assistants to be properly trained and certified.
Nursing students and graduates who can provide proof of completing the Fundamentals of Nursing within the last 2 years can apply for the exams directly. These applicants are only given one chance to pass, instead of the usual three attempts. If they fail, they will have to complete a CNA training class before they can reapply. Those who are interested should contact the state's Department of Education at (717) 772-0814 to get a letter of Authorization to Test.
To find the closest testing locations call the American Red Cross at 1-800-795-2350. Those who complete their class and pass the exams are certified and added to the nurse aide registry. Once certified, you must renew your license every two years.  You can get the latest news and requirements of the nurse aide registry by calling Pearson VUE at 1-800-852-0518.
Want to fast track your school instruction? Well, if you wish to make your training period much shorter, then we suggest enrolling in the American Red Cross CNA training course. This is a 4-week training course that has a curriculum that's approved by the PA Department of Education. The training cost $1,300 which already includes all needed, nursing supplies, except for uniforms. Training classes will have a ratio of one instructor to every (10) nursing assistant students. If you are employed making around $8/hour or less or working 20 hours per week at most, then you may qualify for a grant.
Training Requirements:
–    All ARC CNA course applicants must be at least 16 years old upon application;
–    Pass an entrance reading exam;
–    Attend the mandatory orientation session by calling (215) 405-8536 to schedule and reserve a slot;
–    Undergo medical examinations that include TB testing;
–    Provide a PA-CHRI result; and an FBI check result if the applicant is not from Pennsylvania;
–    Has a signed form from their OB physician stating that they are fit to perform and complete the training course's requirements (for pregnant women).
Find out more about how to become a CNA in Pennsylvania through ARC training courses by going to: http://www.redcross.org/pa/philadelphia/local-classes/nursing-assistant-training.
Somerset is included in Somerset County. This borough serves as the seat for the county. You can find that the borough of Somerset is surrounded by the township that has the same name. As of the 2010 census, their total population had reached up to a total of 6,277 people. They have a total area of 2.7 sq miles and an estimated population density of 2,466.0/sq mile.
Examples of the health care providers that are found in the borough include Somerset Tapestry of Health, Bedford Somerset Mental Health/Mental Retardation, Somerset Hospital, The Sama Kara Center, Bedford/Somerset Mental Health Crisis, Mental Health Association of Franklin County Inc., Somerset Community Clinic, and many more. photo attribution: ufv