The nurse aide programs that are available in schools found in Snow Hill, North Carolina are shown here. These facilities have met the approval of the NC Department of Health and Services and will grant students the ability to prepare for, and take the license exams once completed. If you have any questions about how their course can help you, call the center phone number to learn more.
Lenoir Community College/Green Co Division
602 West Harper Street
Snow Hill, NC 28580
(252)747-3434
www.lenoircc.edu/
If you want to work in a nursing home in North Carolina as a nursing assistant, your name will have to be on the Nurse Aide I Registry. You should also have no working restrictions on the state's Health Care Personnel Registry.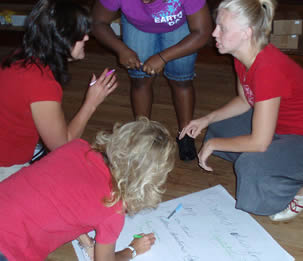 In order to be listed on the registry, you must be able to pass the state's competency testing, which consists of two parts. These parts may either be the written and skills exam or the oral and skills exam, depending on whether you request to take an oral exam instead of a written one during your application. These exams must only be taken at approved testing sites, which should also be indicated by applying.
Normally, the results of the exams are released on the same day when you took it. The names on the 24-hour registry are updated every day. If you are able to pass all the tests, your name will be added to the registry within 2 to 4 days after your exam date. During that time, your employer can look up your name.
Nursing homes or other employers are required to check the status of a nursing assistant before hiring. They must check the status of the applicant on the registry and if he has any working restrictions the Health Care Personnel Registry. Nursing assistants with records of abuse, neglect, theft, or drug abuse will no longer be allowed to work in a nursing home as a nursing assistant. For medication aides and nursing assistant IIs, the employer will also have to do additional checking on their respective registries.
An employer or a nursing home can verify the status by:
1.    Going online at https://www.ncnar.org/verify_listings1.jsp#verify.
2.    Calling the registry's automated 24-hour voice response system or VRS at (919) 715-0562
3.    Calling (919) 855-3969 and asking for a registry staff representative.
Snow Hills is the county seat of Greene County. It is a part of the Greenville Metropolitan Area. This town is called by its residents as "Snowtrhill". According to the census of 2010, their total population was at 1,564 residents. It has a total area of about 1.2 sq miles, where all of it is land. Its population density is 1,286.8/sq mile. Major roads that you can access from this place include U.S. 13, U.S. 258, North Carolina Route 903, North Carolina 58, and North Carolina 91.
Health care centers that you can find in the city include Kate B Reynolds Medical Center, Parkwood Medical Center, Snow Hill Medical Center, Greene County Health Care Inc., Lucille Behavior Health Services, Greene Dental Services, Krystal's House, and Optimal Professional Home Care Services. photo attribution: create-learning