The certified nurse aide classes that are located in Shippenville, Pennsylvania are shown on this page. If you want to know about their program requirements, schedules, or fees, you can contact them using the number provided below.
Clarion County Career Center
447 Career Road,
Shippenville, PA 16254
(814) 226-4391
The State of Pennsylvania requires its nursing assistants to be properly trained and certified to work in a nursing facility that receives Medicare of Medicaid reimbursements. A person can only get certified if his or her name is found on the Nurse Aide Registry. One can gain entry into the NAR through either testing or endorsement.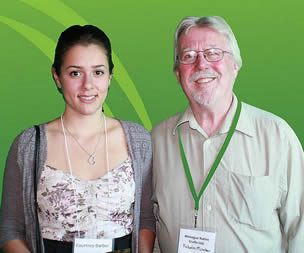 The process of endorsement is only for those who are already certified in another state as a nursing assistant. They can transfer their certification if it's still valid; and if they were able to maintain a good record; they must not be on the Abuse Registry. Those who are interested are required to contact the Department of Health through Pearson VUE at (800) 852-0518.
The only way for a person who has not received any proper training to get into the Nurse Aide Registry is by passing the NNAAP exams after completing an approved training program. One way of qualifying for the NNAAP exams is by completing a course that is certified by the state's Department of Education. CNA students will spend at least 42.5 hours in the classroom for lectures and 37.5 hours in the clinical area for practical training. Both classroom and clinical instructions are done at the same time.
If you are a nursing graduate or a student nurse who has successfully completed the Fundamentals of Nursing while in the certified RN or LPN program, then you can skip training and immediately apply for the NNAAP exams. You will need to submit an Authorization to Test, which you can get from the Department of Education, along with your application form to the American Red Cross at:
American Red Cross
Competency Evaluation Program
1804 N. 6th Street,
Harrisburg, PA 17102
Aside from the application form, you will also need to submit $102 in the form of a money order or a cashier's check for the testing fee; this must be made payable to the ARC. If you fail to include the payment or any other requirement, your application might not get processed. Contact the ARC at (800) 795-2350 if you fail to receive a confirmation letter within 10 business days after sending your application. The NNAAP exam is a two part examination that consists of a written test and a manual skills evaluation.
This examination will test your competency to perform the knowledge and skills that are expected of a competent nursing assistant. You can only get into the NAR if you pass both tests. In case you fail, you will have another 2 attempts to retest, which are only valid within 2 years after your training. Those who still fail to pass despite their three attempts are required to retrain before they can reapply.
The state of Pennsylvania welcomes CNAs that have been previously trained in other states to apply for reciprocity. Those who qualify can work in the state without retaking a training program by passing the license exams. When they apply they must still have an active license as well as a good relationship with the state they come from. This is important so that they can pass both the federal and state background check. They will also be required to provide documents of their training and experience.
The borough of Shippenville is located in Clarion County. The area was first settled back in 1826 and was incorporated in 1889. As of the last census, their total population had reached up to a total of 505 people. The total area of Shippenville is estimated to be about 0.4 sq miles, where all of it is land.
Examples of health care facilities and providers that are found in the area include Rural Mental Health Associates, Maire Mark J DO, Whitling Nelson R DR, Project Point of Light, Manno Therapeutic Services, Marianne Family Practice Assoc, Grubb Ronald G DO, and many more. photo attribution: ufv