The certified nurse aide training in schools located in Sea Level, North Carolina that are approved by the state and are currently open for enrollment are shown to you on this page. If you have any questions about how enrolling in license instruction can benefit you, call to speak with a course director using the number below.
Carteret Community College/Taylor Extended Care Facility
468 Highway 70 East,
Sealevel, North Carolina 28577
(252) 222-6200
http://www.carteret.edu
The Nursing Aide I Registry is a master list of all the nursing aides who are working in a nursing home in North Carolina and were able to pass the requirements set by OBRA. To be allowed to work in a nursing home, a nursing aide candidate must be able to: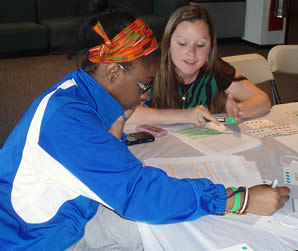 1.    Pass the 75-hour training course or a comparable training program and pass the competency exam. Since there are no age requirements to become a nursing aide, there are also training programs that are offered in high schools.
2.    For those who already took up some training and passed their class in the Fundamentals of Nursing, such as N.C. nursing students and graduates, they are allowed to immediately take on the competency exam without undergoing additional training. Since the state does not offer reciprocity, nursing aides from other states must also take the exam.
3.    The last option is to be listed immediately on the Registry because the aide was a licensed registered nurse or a licensed practical nurse from the state.
Before a nursing aide is hired by an employer, the employers are required to do a background check on the applicant to see if he does not have any work restrictions. For example, a nursing aide with record findings that shows he had incidents or abuse, neglect, or misappropriation of patient property that occurred in a nursing home may no longer be allowed to work in N.C. as a nursing aide. Nursing homes are also not allowed to hire medication aides that have substantiated findings on the Health Care Personnel Registry.
The Health Care Personnel Registry contains all information about any unlicensed staff of a healthcare facility that direct interaction to residents or their property. Personnel that are listed on this Registry have pending investigation or substantiated findings of abuse, neglect, misappropriation of property, diversion of the resident's medications, or fraud against a resident or a facility. All the findings that are on the Nurse Aide I Registry can be found on the Health Care Personnel Registry.
This is and unincorporated community that is situated in northeaster Carteret County. As of the latest census their total population was about 450 residents. It has a total land area of 11.4 sq. miles.
Examples of health care centers in the area include John's Family Healthcare Services, Oriental Medical Center, Wardell Walter MD, Eastern Carteret Medical Center, Diabetes Care Club, G & G Treatment Center, Trusted Hands, Accommodating Home Care Service Inc, Walgreens Home Medical, Visiting Angels, DDC- DNA Diagnostics Center, Medical Park Pharmacy & Home Medical, and many more. photo attribution: create-learning