The certified nurse aide training programs in Saint Albans, Vermont that are shown here offer the state accepted schools that you can find in the area. For any questions about their training , do not hesitate to call ans speak with a representative.
Franklin County Rehabilitation
110 Fairfax Road,
St. Albans, VT 05478
(802) 752-1600
Northwest Technical Center
71 South Main Street,
St. Albans, VT 05478
(802) 527-6517
One of the most well-known courses offered by different institutions throughout Vermont is LNA training or Licensed Nurse Assistant Training. LNAs are more commonly known in other parts of the country as Certified Nurse Aides. Like other states, LNAs work under the supervision or licensed nurses and help provide nursing and nursing-related care to people who are living in different healthcare settings.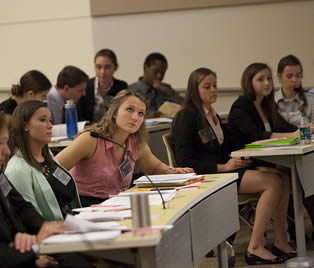 An LNA training course will help aspiring candidates to learn all there is to know about how to become a competent licensed nurse assistant. LNA training consists of at least 75 hours of classroom lectures and 30 hours of supervised clinical practice. Students are placed under the care of registered nurses who have at least 2 years of nursing experience working in a long-term care facility. Before you can enroll in a training program, you must first pass both the federal and the state background checks.
Completing a state-approved training course will make you eligible to apply for the National Nurse Aide Assessment Program Exam or NNAAP exam. Passing this exam will allow you to gain entry into the Nurse Aide Registry. The Registry contains all the names of nurse assistants who are allowed to work in a state-approved nursing facility. Employers will always verify each applicant by checking their names on the NAR. They will only hire those whose names are on the NAR.
The great thing about becoming a nurse assistant is that there are different routes to establish eligibility to apply for the NNAAP exam. A person who meets any of the following conditions below can also apply for the exam if he or she wishes to become an LNA:
•    Completing at least one semester of Nursing school or taking up units on the Fundamentals of Nursing within the last 2 years.
•    Completing a state-approved CNA program that is offered in another state.
•    If the holder has a lapsed or an inactive LNA license that has not expired/lapsed for more than 2 years.
The NNAAP exam is a two part exam that consists of a multiple-choice knowledge test and a practical skills test. The exam in this state is conducted with the help of Pearson VUE. You can visit their site at www.pearsonvue.com and download a copy of the Candidate Handbook. You can also follow this link and try their Sample Knowledge Test: http://www.asisvcs.com/publications/pdf/069912.pdf.  Knowing what you'd be going through can greatly increase your chances in passing both tests.
Saint Albans is a city that is located in Franklin County. This city also serves as the seat of government or the shire town for the county. It was named after St. Albans located in Hertfordshire, England. It has been nicknamed as the "Railroad City of Vermont". This city is surrounded by a town that has the same name. As of the last census, their total population was estimated to be 7,650 people. They had a total area of approximately 15.5 sq miles, where almost 5 square miles of it is water.
Examples of health care providers and centers that are serving this city and its people include Franklin County Pediatrics, Northwestern Primary Care, Fletcher Allen Urology, St Albans Primary Care, Green Mountain Urology, Planned Parenthood , Clear Family Chiropractic, Holiday House Nursing Facility, and Haven Health Care. photo attribution: codnewsroom