The nurse aide training programs offered by schools located in Royersford, Pennsylvania that are shown on this page offer the most current instruction in the city. For any questions about certification requirements, you can call the number provided below.
Parkhouse, Providence Pointe
1600 Black Rock Road,
Royersford, PA 19468
(610) 948-8800
Certified nurse aides work long hours taking care of patients. They help them with various daily activities; some of which may be a bit hard to handle for most people, such as helping the clients bathe or go to the toilet. If you wish to become a nurse aide, one of the most important things that you should have is a genuine compassion to help others.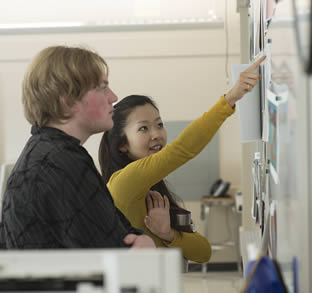 CNA's work under the supervision of registered nurses. The tasks they perform depend on the needs of the patients and what tasks are delegated to them by the nurses. As a nurse aide, you will be expected to perform the tasks with competency and with the client's safety and comfort as a top concern. If you have never received any training as a nurse aide, then you better start looking for a school to enroll in.
CNA training programs are offered by various health care institutions and training schools. You must only choose a school that offers a training program that's approved by the state's Department of Education. Approved programs are required by the state to last no less than 80 hours, of which 37.5 hours must be allocated for supervised clinical practice. Most of the programs in Pennsylvania take 3 to 4 months to complete.
If you don't wish for your training to take that long, then we suggest that you try out the American Red Cross 4-week nurse aide training course. Once enrolled you classes will cover theoretical instruction into the field of health care as well as practice performing actual nursing tasks in a medical  environment.
Requirements to get accepted:
–    Must be 16 years old or above to enroll
–    Attend the mandatory orientation session. Call (215) 405-8536 to schedule
–    Pass the reading test
–    Complete the criminal background checks
–    Pass a physical examination that includes a 2-step Mantoux test
–    Pregnant applicants must get an OB physician to deem them fit to perform and complete the training requirements.
After completing your training, you will have a maximum of 24 months to take and pass the CNA license exams. The state won't allow a nurse aide to work for more than 120 days without a license that's issued by the Department of Health's Nurse Aide Registry. You'll be required to complete another training program if you fail to pass within the 24 months. To find the location to take the license exams you can call the American Red Cross at 1-800-795-2350. In many cases the exams are held in the same location that you took your school training.
The license exams initially consist of a 70-item written test and a clinical skills test. Candidates are given two hours to answer all multiple-choice questions on the written test and 30 minutes to perform 5 randomly selected nursing skills/procedures in front of an evaluator. Candidates who have trouble reading can request to replace the written test with its oral version. You can take the Self-Assessment Reading Test if you're unsure which test to take by following this link:  http://www.portal.state.pa.us/portal/server.pt/community/nurse_aide_registry/14154/nurse_aide_self_assessment_reading_test/558493.
Need to know more about the nursing assistant license exams? Well, for any questions that you might have, feel free to contact the American Red Cross at (800) 795-2350 or by visiting www.pearsonvue.com. You can also request or download a copy of the CNA Candidate Handbook by calling the ARC or going to Pearson VUE's official website.
The borough of Royersford is located within Montgomery County. It is located just across the Schuylkill River. Royersford is only 32 miles northwest from Philadelphia. According to the last census taken there, their total population was estimated to be 4,752 residents. The borough has an estimated total are of 0.7 sq miles, where all of it is land.
Health care centers and clinics that are found in Royersford include Children's Dental Health Associates, Global Medical, Phoenix Rehabilitation & Health Services Inc., Women's Healthcare Associates of Phoenixville, Pma Gastroenterology Center, Nephrology Associates, and PMA Medical Specialists. photo attribution: ufv