The facilities offering nursing assistant classes in Rome, Georgia that are shown on this page offer the most up to date programs that you can enroll in. For more information, please call the number and speak with a course director.
Chulio Hills Health and Rehabilitation
1170 Chulio Rd.,
Rome, GA 30161
(706) 235-1132
http://www.reliablemgt.com/chulio-hills-health-rehab/
Georgia Northwestern Technical College
One Maurice Culberson Drive,
Rome, GA 30161
(706) 295-6968
http://www.gntc.edu/
Prime Care Nursing Services, Inc.
234 Glen Milner Blvd.,
Rome, GA 30161
(706) 291-9151
http://www.primecarenursing.com/
Garner Associates Training and Education Services
311 Broad Street,
Rome, GA 30161
(706) 234-1616
Rome High School
1000 Veterans Memorial Hwy.,
Rome, GA 30161
(706) 235-9653
Winthrop Health and Rehabilitation
12 Chateau Drive SE,
Rome, GA 30161
(706) 235-1422
http://www.winthrophealth.org/home
To become a nursing assistant, you must be able to become a nursing assistant you must be able to complete a training program that is approved by the Georgia Medical Care Foundation. They are the private company placed in-charge to oversee all the training programs and the Nurse Aide Registry for Georgia. For a program to be certified, it must offer its students a minimum of 85 hours of training, where 24 hours of it is assigned to clinical duties. Their training curriculum should be composed of labs, classroom lessons, and clinical rotations. It takes an average of 2-6 months to complete the program.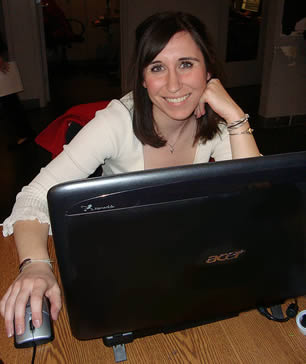 After the completion of a program, you can then apply for the license exams. Once you pass the license exams, your name will be entered in the state's Nurse Aide Registry. To pass the exams, you must pass both the written and the skills demonstration exam. There are also cases where the written exams are replaced with an oral exam.
The CNA licenses in this state need to be renewed every 2 years. When you apply, you will need to submit the appropriate recertification forms. According to the Federal Regulations to be eligible to reapply, you must have worked for at least 8 hours within that time. If you failed to renew your license for more than 3 years, you will need to undergo training in a certified training program.
Rome is the county seat of Floyd County. You can find the city at the foothills of the Appalachian Mountains. It is a main city of the Rome, Georgia Metropolitan Statistical Area. With a total population of 36,303 residents and a total area of approximately 29.8 sq miles, it is considered as the largest city in the county and the northwestern part of Georgia.
Hospitals that you can find in the area include Floyd Medical Center, Redmond Regional Medical Center, and the Harbin Clinic. Other health care centers that you can find in the area include White Anne Md-Valley Health Care, Highland Rivers Center – Floyd Mental Health Center, and many more. photo attribution: komunews