Those who wish to become certified as a nurse aide can find the available programs located in Robbinsville, North Carolina listed below. These courses will enable the applicant to receive the training and meet the curriculum standards set by the state in order to qualify to take the license exams. Contact the school to receive enrollment dates so you can get started.
Tri-County Community College
145 Moose Branch Rd
Robbinsville, NC 28771
(828) 837-6810
http://www.tricountycc.edu/
To work permanently as a nursing aide in a North Carolina nursing facility, you must get your name entered on the state's Nurse Aide Registry. The only way for you to do that is to challenge the license exams.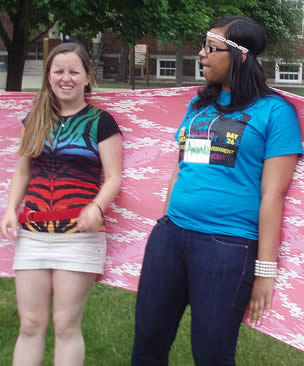 In order to be eligible to take the exam, you will need to enroll and complete a state-approved training program, which lasts 75 hours of training. You can find these trainings being offered by nursing homes, hospitals, colleges, and private training facilities. Through the Health Occupations Education program, training programs are also offered in high schools; and since there is no age requirement to become a nursing aide, high school students can also enroll in the program if they want to start a career as a nursing aide.
If you are a nursing aide that is registered in a different state's Registry, you will still need to take the North Carolina license exams before you can start work in a nursing home since the state does not offer reciprocity or accept endorsement or transfers. Since you already took and pass the necessary training, you may directly take the exams without enrolling again in a training program. If you are seeking to refresh your knowledge and skills before you take the exams, you can check with the N.C. Community College System and look up their refresher courses.
RNs and LPNs who are planning to work in a nursing home are also required to get their name on the Nurse Aide I Registry. If they are RNs and LPNs that come from N.C., they will be allowed to immediately enter the Registry by simply filling out this application form: http://www.ncdhhs.gov/dhsr/hcpr/pdf/RNRegistry2.pdf. The form will need to be sent on the address that is found on the top of the file. When applying through this method, the applicant must have a good record with the N.C. Health Care Personnel Registry. Applicants with records of abuse, neglect, or misappropriation of a patient's property while in the working area may no longer be allowed to work as a nursing aide.
This town is a part of Graham County. It is also the county seat of the said county. According to the latest census done there, their total population was at 747 people. It has a total area of approximately 0.4 sq miles, where all of it is land, and has an estimated population density of 1,867 / sq mile.
Examples of health care centers and providers that you can find in and near the area include Appalachian Community Day Treatment Services, Graham Healthcare and Rehab Ce, Qualicare, Graham County – Communication Center, Meridian Behavioral Health, Proactive Health Care LLC, Children's Developmental Services Agency, and many more. photo attribution: create-learning