Those who reside in the area of Riverton, Wyoming can find nurse aide classes below to help them achieve certification. For any questions about school instruction, please call the number provided below or visit their website.
Central Wyoming College
2660 – Peck Avenue, City
Riverton, WY – 82501
(307) 855-2000
www.cwc.edu/
Want to have a stable career with plenty of opportunities for advancement? Well, if you are, then why not try a career in healthcare. There will always be jobs waiting in this field for health care will always be a necessity. If you're so eager to start working, then try to think about becoming a nursing aide.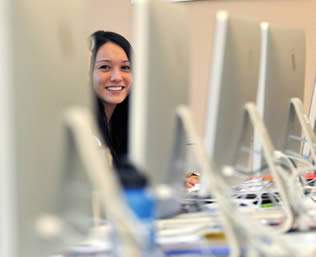 What is a nursing aide?
A nursing aide is an entry-level professional who works under the supervision of a registered nurse. Nursing aides are important members of the healthcare team, and are currently in demand throughout the United States. They help nurses provide and maintain nursing care to patients who are in different health care settings.
What are the requirements to become certified to work?
A person can already start working as a nursing aide for a certified nursing facility for up to 120 days. If you wish to continue working as one, then you must enroll in a state-approved training course and take the National Nurse Aide Assessment Program Exam (NNAAP exam).
CNA Training
The nursing aide training curriculum consists of both theory and practical training. Programs are required by the state to consist of at least 75 hours of classroom instructions and 16 hours of supervised clinical practice. They must also offer no less than a total of 105 training hours; it is up to them on how they would allocate the remaining hours. As soon as you complete your training, you'll be allowed to apply for the NNAAP exam.
The National Nurse Aide Assessment Program Exam
The NNAAP exam is divided into a multiple-choice knowledge test and a skills evaluation exam. The knowledge test is initially offered as a written test; however, candidates can request to take an oral exam instead. In addition, candidates also have to option to choose whether to take the English or Spanish version of the oral exam. Candidates, who have passed both tests within one year, or within 5 attempts, will gain entry into the Nurse Aide Registry and will be listed there for 2 years.
What's next once you get a certified?
One of the great things about becoming a nursing aide is that the learning never ends. If you wish to improve your knowledge and skills as a nursing aide, as well as attain a bigger chance for a promotion, then you should aim to become a CNA II.
A CNA II is basically still a nursing aide, but with an advanced certification and training in some areas. A level II is allowed to perform certain procedures that a basic certified nursing aide cannot. To become one, you'll have to complete an advanced training program and take another certification exam. You can find out more about this by following this link: https://nursing-online.state.wy.us/Resources/CNA%20II%20Program%20Brochure.pdf.
The city of Riverton is located in Fremont County. It is the biggest city in the county. It is also the biggest within the boundaries of the Wind River Indian Reservation. As of the last census, their total population was estimated to be about 10,615 people with a population density of 952.2/sq mile. The total area of Riverton is about 9.8 square miles.
Examples of health care clinics and facilities that are serving this city include Riverton Family Medical, Mountain Valley Foot Clinic, Big Country Chiropractic, Wind River Clinic, Riverton Community Health Center, Wind River Medical Office Building, Weight Loss Surgery Of Wyoming, Four Corners Health Care, Natural Health Solutions, and many more. photo attribution: ufv