Joining a program from a nurse aide school in Rhinelander, Wisconsin will make you eligible to take the competency exam to receive your certification. If you have any questions about the classes offered by these schools, please call the number provided and speak with a facility coordinator.
NICOLET AREA TECHNICAL COLLEGE
PO BOX 518
RHINELANDER, WI 54501-
(715) 365-4910
Working as a nurse aide can be fulfilling, as well as rewarding. You get to help people who need assistance with even the smallest of things, such as bathing, toileting, dressing, eating, ambulating, and other daily activities. A nurse aide can be found working in different healthcare settings, including the patient's own home, which makes them pretty in demand.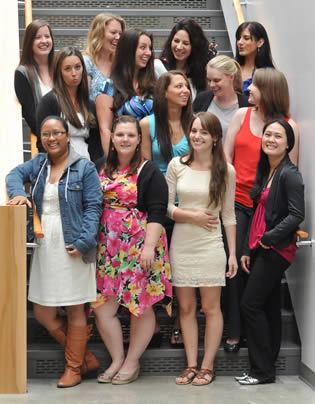 Nurse aides work under the supervision of registered nurses. The tasks that they do are delegated to them by the nurses. Although they might be working under the watchful eyes of the nurses, they are still considered as important members of the health care team. Since they work closely with patients – often throughout their entire shifts – the OBRA has required them to be properly trained and certified in order to work in a Medicaid/Medicare nursing facility.
There are plenty of different ways of which you can learn how to become a competent nurse aide. One of the best ways to learn the knowledge and skills needed to meet to take care of patients is to enroll in a certified Nurse Aide Training Program (NATP). NATPs in this state are required to offer at least 120 hours of training, of which 32 hours are allocated for supervised clinical practice. Students will be supervised by a qualified RN who completed the Train-the-Trainer program (http://www.dhs.wisconsin.gov/caregiver/pdffiles/trainTheTrainerProg.pdf) and has plenty of nursing experience.
Once you complete your training you will be allowed to challenge the NNAAP exam. This exam consists of a written (oral) exam and a practical skills test. Candidates are given 3 attempts – within one year after training – to pass both tests. Candidates who will pass both tests will get into the Nurse Aide Registry and receive a certification (CNA card) in the mail.
CNA certifications are only valid for 2 years. During that time, certified nurse aides must work for at least 8 hours while under the supervision of a registered nurse to qualify for renewal. With an expired certificate no worker is allowed to be employed. To successfully regain your eligibility to work in a certified healthcare facility, you must retake the NNAAP exam once more. Upon successful renewal, the NAR will send you a new, updated CNA certificate in the mail.
The Registry will send out a notice, at least 60 days before the expiration of your certification, to remind you to renew it. To avoid any problems receiving the notice, inform the Registry immediately if you change your name, address, or SS number. You can download the forms from this link: http://www.asisvcs.com/publications/pdf/075003.pdf.
This city is the county seat of Oneida County. It has a total population of 7,735 people during the last census. Its total area is approximately 7.9 sq miles, where almost all of it is land. It has a population density of 1,002.5/sq mile. This city was originally called Pelican Rapids. Major roads that you can use to get to this city include WIS 47, U.S. 8, and WIS 17.
Examples of health care centers that you can find in the area include Eyewear Express, Windsong & Steve Moe, Transitions Center LLC – Mental Health Clinic, Shalom Community Based Residential Facility, Ferch Chiropractic Office, Ministry Medical Group, Young Frederick L DDS, Aylesworth Dermatology Sc, Allied Health Chiropractic Centers, and Cardiovascular Associates of Northern Wisconsin Sc. photo attribution: ufv