The schools offering CNA training classes in Racine, Wisconsin that are shown on this page are all the certification exam preparedness courses that are approved by the state of Wisconsin Department of Health & Services. For more information about enrolling in classroom instruction, please call the phone number below.
GATEWAY TECHNICAL COLLEGE – RACINE
1001 S MAIN ST
RACINE, WI 53403-
(262) 619-6688
www.gtc.edu/healthcareers/nursingassistant
The increase of the elderly in the population has caused a great increase in the demand for health care providers. The most in demand healthcare providers in the United States today are nursing aides. Training to become one is now being considered as one of the best career choices that you can make in this line of work.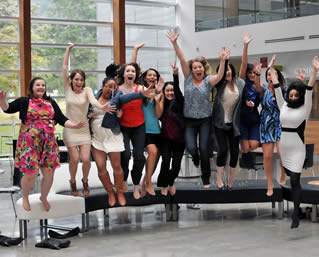 What is a Nursing Aide?
A nurses aide is a person who is trained to provide nursing-related care to patients who are in different health care settings. Nursing aides can be found working in almost any healthcare setting, including the patients' own homes. This is one of the many reasons why they are so in demand today.
What are the requirements to become one?
According to the Nursing Home Reform Act, one in this profession must have undergone proper training and have a valid certification that's issued by the state to work in a Medicare/Medicaid health care facility. Before all else, an aspiring candidate must make sure that he/she will be able to pass the mandatory criminal background checks with fingerprinting.
Nursing Assistant Training
One of the first things that a potential employer will look for during a job interview is a certification. You can only get certified if your name entered into the Nurse Aide Registry. And the only way for you to get into the Registry is by passing the National Nurse Aide Assessment Program Exam or NNAAP Exam. To qualify for the NNAAP Exam you'll need to do any of the following:
•    Complete a CNA training program.
•    Complete the Fundamentals of Nursing as a nursing student or nurse graduate.
•    Gain military training as a medic or corpsman.
•    Complete a program that's offered in another state.
•    Have a lapsed certificate that hasn't been expired for more than 2 years.
•    Become a registered nurse in a foreign country.
Quickest and most common way of establishing eligibility for the NNAAP exam is by completing state-approved training. These courses only last about 2 to 6 months, depending on the program you choose.
The National Nurse Aide Assessment Program Examination
The NNAAP exam is divided into two parts: a written/oral test and a skills evaluation exam. Both tests are conducted on the same day with the coordination of the American Red Cross and Pearson VUE. If a candidate passes both tests, then his or her name will be added to the Nurse Aide Registry.
In case a candidate fails in one or both tests, each candidate is allowed to retake the exam twice. These retakes are only valid within one year after completing their training. If a candidate fails to pass both tests within that time or number of attempts, then he or she will have to undergo retraining.
This city is the county seat of Racine County. It is situated just a few miles south of Milwaukee and about 60 miles north of Chicago. According to the latest census, their total population was around 82,196. It is considered as the 5th largest city in the state. Its total area is approximately 18.7 sq miles and has a population density of 5,267.5/sq mile.
Health care centers that you can find in the area include Lifeline Systems, Society's Assets, Windsor Dental, arkview Gardens Assisted Living, Neumann Dental Clinic, Tungseth Psychotherapy Clinic, Allergy & Asthma Clinic of Racine, Home Instead, and many more. photo attribution: ufv