The nursing assistant classes you can join in Presque Isle, Maine that are available for enrollment are listed in detail here. If you know of other state recommended training, please send them to us and we will add them here.
Presque Isle Adult Education
79 Blake St.,
Presque Isle, ME 04769
(207) 764-4776
http://www.sad1.org/adulted/
If you are interested in becoming a nursing assistant, then you should know what the requirements are. The first step in becoming a nursing assistant is to enroll in a state-approved training program. These programs are found almost anywhere in the state. You can find that these programs are offered by several different training facilities and will take only a few weeks to complete. You will need to have finished at least the 9th grade and be at least 16 years old to be accepted in one of these programs.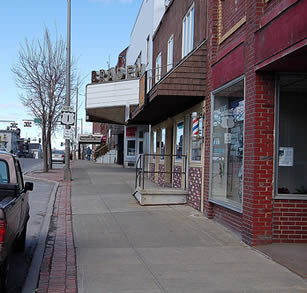 Training must provide at the least 180 hours of class instruction. This is to include 20 hours of lab work, 90 hours of theoretical course work, and 70 hours of skills practice in a medical setting. If you are able to complete a state-approved program, you will be allowed to work as a nursing assistant for up to 4 months. If you wish to continue working, then you will need to get your name entered on the state's Nurse Aide Registry.
One way of getting your name entered is to pass all the tests in the CNA license exams. These exams are composed of a written and a skills demonstration exam. Once you pass, your name will be automatically added to the Registry. You must then maintain this status to remain eligible for work. Once you have met all of the requirements the Registry has thirty days to determine your eligibility, and to place you with active status in their online database. You can contact the Licensing and Regulatory Services by calling 1-800-791-4080 to get information about any changes to the rule or recent requirements.
Presque Isle is situated in Aroostook County. It is the largest city in the sparsely populated county. The town was founded by Dennis Fairbanks in 1828 and was originally named after him. Now, this city is also called as "The Star City". According to the latest census, their total population had reached up to a total of 9,692 people. They have a population density of 125.1/sq mile. The total area of this city is around 77.5 sq miles, where 1.8 square miles of it is water.
Health care centers that you can avail in the city are Women's Health Center, Aroostook County Action Program Inc. Health Services, Horizons Health Services – Surgical Services, Acap Health Services Family Planning, Walk-In Care At North Street Healthcare, Allies Inc., Pines Health Services – Family Health Center, Care & Comfort, Campbell Barry Certified Physicians, Well Spring Health Center of Aroostook, and Pines Health Services. photo attribution: zabethanne