The nurse aide classes in Perkasie, Pennsylvania that are currently open for enrollment are shared on this page. For more information about the state approved training schools, please contact the phone number below.
Upper Bucks County Area Vocational Technical School
3115 Ridge Road,
Perkasie, PA 18944
(215) 795-2911
You can only become a certified nursing assistant if you get your name entered on the State Nurse Aide Registry by passing the National Nurse Aide Assessment Program Exam or NNAAP exam. Employers will always check an applicant's certification before hiring him or her as a long-term nursing assistant. Before you can take NNAAP exams, you must establish your eligibility to apply for the exams by completing a CNA program first.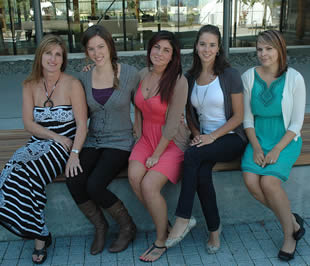 Establishing Eligibility
CNA training in this state takes from around 3 to 4 months to complete. All approved programs are required to last at least 80 hours. These hours are divided into theoretical coursework and supervised clinical practice, which are both taught at the same time. You can find suitable training programs from various institutions and schools.
Application Process
You can submit your application for the NNAAP exams as soon as you complete your training. The NNAAP exams in this state are conducted by the American Red Cross with the help of Pearson VUE. The exams are composed of two parts – a written exam and a skills evaluation test. Candidates must pass both tests to get into the Nurse Aide Registry.
The written exam will be made up of 50 multiple choices questions. With the skills test you will need to successfully demonstrate five randomly selected nurse aide skills. You are given up to 3 tries to pass both portions and you must pass both parts of the test to be able to get your licenses. You can find the closest testing locations by calling the American Red Cross at 1-800-795-2350.
All first-time takers are required to pay $102 for the testing fee. Payments must be in the form of money order or cashier's check. Personal checks, cash, or credit cards are not accepted. The payment must be sent along with the application forms. Incomplete applications will not be processed. All application requirements must be sent to:
American Red Cross
Competency Evaluation Program
1804 N. 6th St.,
Harrisburg, PA 17102
The ARC will mail you a letter of confirmation within 10 business days after submitting your application. If you do not receive this letter, it is your responsibility to contact the ARC at (800) 795-2350 and confirm your examination status.
Special Accommodations
The NNAAP exam complies with the provisions of the American with Disabilities Act (ADA). Candidates who have certain disabilities may be provided with reasonable and appropriate accommodations when taking the tests. These accommodations may include:
–    A different testing room
–    Additional testing time
–    A Reader or Recorder, for those who have mobility or vision impairments
Cancellation
Every candidate is allowed to re-schedule their examination date if they suddenly become unable. To avoid any charges, a candidate must inform the ARC no less than 3 business days before the exams. All payments are non-refundable. One cannot cancel his exam once the payment has been made.
The Exam Results
If there are no technical problems, the exam results for both parts of the tests are released on the same day. Your name will be automatically sent to the Nurse Aide Registry if you passed both tests. The registry will then send your Registry Card to your mailing address within 3 weeks after passing. This card must be shown when you apply for work.
Perkasie is another borough that belongs to Bucks County. It is located about 35 miles from Philadelphia. According to the census of 2010, their total population had reached up to a total of 8,511 people. The total area of Perkasie is estimated to be about 2.6 sq miles, where all of it is land. The population density of the borough is about 3,408.9 / sq mile.
Accessible major highways from the area include State Routes 313, 113, 309, and 152.
There are plenty of health care centers and providers that are available in the area; examples of them include Tri Valley Primary Care, Dental Health Center, Christopher Werner DR, Penn Foundation, Stout Medical Group LP, Sleep Center Perkasie-Pa, Kratchman Adam R MD, and Koelsch Robert R MD. photo attribution: ufv