The nurse aide schools signing-up students in Park Falls, Wisconsin are shown on this page. These classes are approved by the state of Wisconsin Department of Health and Services. To receive additional details about enrolling in classroom instruction, school schedules or the requirements of getting your certification, please contact the vocational training center through the phone number on this page.
CARE AIDE PROGRAM
250 LAWRENCE AVE
PARK FALLS, WI 54552-
(715) 762-2449
Tired of thinking about the right career? Well, if you're thinking about starting a career in the field of health, then you might want to consider becoming a certified nursing assistant CNA. CNAs are currently in demand throughout the United States. If you want to work as one, then you'll have to get a certification by gaining entry into the Nurse Aide Registry.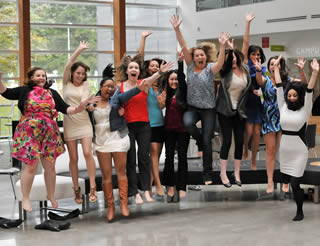 To help you along your way, you need to find a suitable training program to enroll in. You need to enroll in a training program and learn the knowledge and skills needed to take care of the patients. When choosing a program, please select one that is approved by the state. Approved programs are required by the state to offer a minimum of 120 hours of training, of which 32 hours are allocated for supervised clinical practice. Depending on the program you choose, it can take you from about 2 to 6 months to complete your training.
You'll be allowed to apply for the NNAAP exam once you complete your training. The NNAAP exam is divided into a multiple-choice knowledge test and a skills evaluation exam. If a candidate passes both tests within 3 attempts, or within one year after passing, then his/her name will be added to the Nurse Aide Registry.
A person can also gain entry into the NAR by applying for reciprocity. However, this is only applicable to individuals who are already certified in another state as a nursing assistant. To qualify, they must have had similar training that the new nursing assistants received in the state. When they apply, they must also have a current certification and a clean record. Applicants must not be listed on the Federal Abuse Registry. Applicants for reciprocity are still required to undergo and pass the criminal background checks.
Once your name is on the Registry, it will be your responsibility to keep your record current and updated. To avoid any problems in receiving important notices from the Registry, please inform the NAR immediately if you change your name, address, or social security number. You can do this by sending them the appropriate from which you can download via this link: http://www.asisvcs.com/publications/pdf/075003.pdf. You risk jeopardizing your status on the Registry if you fail to notify the Registry of any important changes in your personal data.
A person can only work as a long-term nursing assistant in a Medicaid/Medicare nursing facility if his/her name is on the Registry. To keep your name on the Registry, you'll need to renew your certification every 2 years. You'll need to submit the renewal forms along with proof that you were.
This city is a part of Price County. It is situated in the woods of north central Wisconsin. It is a known area to go to for fishing, canoeing and whitewater rafting. According to the census of 2000, their total population was at 2,793. Park Falls has a total area of approximately 3.8 sq miles and a population density of 787.1/sq mile.
Health care centers that you can find in the city include Great Lakes Alarm & Security Products, Inc., Liesen & Pinzl Dental Office, Marshfield Clinic, North Central IV, Flambeau Hospital, Haertel Monuments, Back-N-Action Physical Therapy & Rehab, Allied Health Chiropractic Centers, and Price County Public Health Department. photo attribution: ufv