Health care programs located in Oxon Hill, Maryland that are shown on this page are all the certified nursing assistant classes and training programs that are available for enrollment. For more information contact the school directly using the phone number below.
Renal Advantage Inc. Indian Head
5410 Indian Head Highway
Oxon Hill, MD 20745
(301) 749-9307
http://www.renaladvantage.com/
The current market is in need of an increase in qualified health care personnel and becoming a CNA is still one of the best options you have right now in entering the medical industry. Compared with other career choices, this one does not take that long to accomplish the necessary certification. All you need in order to become one is to complete a state-certified training course, which has a total of 100 training hours of class lectures, coursework and clinical experience, and then take on the evaluation exams. Once you pass the all the tests, you will then be able to apply for your certification. Once you are added to the state registry your license will be valid up to two years before you will need to renew it.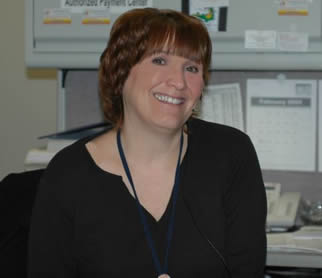 As a certified nurse aide you will work under the guidance of a registered nurse and assist the health care team with tasks to care for residents or patients. Typically you will assist with housekeeping duties and basic care such as dressing, bathing, toileting, transporting, catheter maintenance, checking vital signs, nourishment, and communication skills.
If you feel that you want to aim for a much higher degree, there are several options for you to choose from. One option is to become a Dialysis Technician. To be one, you will need to undergo training in a CNA-DT program and then complete the state's initial certification. Your CNA-DT certification is valid for up to two years. If you want to continue working, then you must renew it before then. To be eligible for renewal, you must have worked for at least 16 hours during that time. Aside from the required active hours, you will also be required to undergo a three-hour continuing education course that must be offered by a certified CNA-DT program.
This is a census-designated place that can be found in southern Prince George's County. It is considered as a suburb of Washington D.C. It can also be found just southeast of downtown Alexandria, Virginia. According to the census of 2010, their total population was around 17,722 people. It has a total area of approximately 6.6 sq miles, where almost all of it is land. Its population density is estimated to be around 2,700/sq mile.
Health care centers that you can find in the area include DaVita Dialysis Center, Prime care Health Center PC, Healthcare of G, Rai Care Center, Alpha Health Center, Crescent Ridge Adult Day Health Center, STD Test Express, Vesta Inc-Oxon Hills, Greater Baden Medical Services, and Mental Health Resources Plus LLC.