Training to become a nursing assistant in Wauwatosa, Wisconsin is found on this page. Courses listed are approved toward certification requirements by the state of Wisconsin. For more information about how to sign up for instruction, class schedules, taking the certification exam, or the cost of tuition, please call the number for the school listed below.
QUALITY HEALTHCARE OPTIONS, INC
7425 HARWOOD AVE
WAUWATOSA, WI 53213-2626
(414) 475-7337
www.qhotraining.com
A CNA certification is one of the requirements to work as a long-term nursing assistant in Wisconsin. Having a certification means that you are a competent nursing assistant who has met the federal and state training and testing requirements. Now, each state has its own set of requirement for getting certified, however, there are plenty of common requirements among states. For example, the certification process usually begins with the enrollment into an approved training program and ends with the passing of the National Nurse Aide Assessment Program Exam.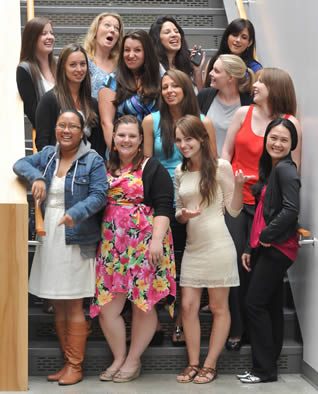 Nursing Assistant Training Programs (NATPs)
Enrolling in an NATP is an excellent way to become a competent nursing assistant. You must learn the knowledge and skills needed in taking care of the patients properly. The state requires these programs to offer at least 120 hours of training. Before students are allowed to handle patients, they must first learn the following:
–    Infection control
–    Mental health
–    Basic nursing skills
–    Personal care
–    Communication skills
–    Safety precautions
–    Emergency care
–    Patient rights and independence
–    Medical terms
You can find a suitable training program offered by any of the following:
a.    Hospitals
b.    Nursing homes
c.    Assisted living centers
d.    Rehabilitation clinics
e.    Community colleges
f.    Technical and vocational schools
g.    Government organizations
h.    Private training facilities
Applying for the NNAAP Exam
You will be allowed to apply for the NNAAP exam as soon as you successfully complete an approved training program. Those who completed online courses are not deemed by the state eligible to take the NNAAP exam because online courses do not have practical training. The exam in Wisconsin is conducted by the American Red Cross with the help of Pearson VUE. If you have internet access, then you can download a copy of the application forms by visiting www.pearsonvue.com. You can also request a copy by calling the ARC at (866) 257-5424.
The NNAAP Exam
The NNAAP exam consists of a written/oral test and a skills evaluation exam. Both tests are conducted by the ARC on the same day. Candidates can either do in-facility testing or regional testing (For more information about this, please follow this link: http://www.dhs.wisconsin.gov/caregiver/NATD/NAcompTestFAQsPt1.HTM#comptest.). Candidates are required to pass both tests to get into the Nurse Aide Registry and receive a card showing eligibility.
On the day of the exam, please arrive at least 20 to 30 minutes before the start of the exam. Candidates will no longer be allowed to enter the testing area once an exam begins.  You will also need to bring two (2) valid IDs for the pre-exam check-in.
The Wisconsin Nurse Aide Registry Contact information:
For general questions concerning the NAR, call toll-free at (877) 329-8760. You can also visit the state's official website at www.dhs.wisnconsin.gov.
This city can be found in Milwaukee County. The city was got its name from the Potawatomi word for firefly. It can be found just west of Milwaukee. It is also included in the Milwaukee metropolitan area. Its total population was at 44,798 people during the 2006 census. Its total population was around 13.20 sq miles and has a population density of 3,410.15/sq mile.
Health care centers and providers that you can find in the area include Lifeline Systems, Preferred Home Health Services Inc., Bodywise Therapeutic Massage, Aurora Vna Zilber Family Hospice, Family Practice Clinic of Mayfair, Hanger Orthopedic Group, Zanoni Maria Physical Therapy, and many more. photo attribution: ufv