The certified nursing assistant training in Thomaston, Georgia is listed on this page provides all of the currently open programs that you can join. Contact one of the schools from the list to find out how to enroll and receive your certification in the state.
Flint River Technical College
Allied Health Program,
Thomaston, GA 30286
(706) 646-6184
Website: http://www.sctech.edu/
Riverside Nursing Center
101 Old Talbotton Rd.,
Thomaston, GA 30286
(706) 647-8062
Upson-Lee High School
268 Knight Trail,
Thomaston, GA 30286
(706) 647-8171
The Georgia Medical Care Foundation is in-charge of maintaining the Nurse Aide Training and Testing programs for this state. You should make sure that when you enroll in a CNA program, it is approved by the GMCF. It is important that the nurse aides in Georgia are able to meet the hiring requirements for Medicaid healthcare institutions. Listed on this page are some of the state-approved programs that you can find in your area.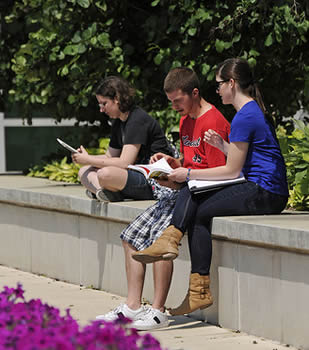 For a program to be approved it must offer its student at least 85 hours of training, where 24 hours of it is allocated to clinical rotations. When you are in the clinical area, you will be placed under the supervision of either a RN or LPN. Aside from clinical rotations, your training will also be composed of classroom lectures and laboratory rotations. According to the rules, you are not allowed to proceed to the clinical rotations if you do not get a 100% rating in your lab rotation.
When you complete your training, you can then take on the license exams. Passing the license exams will get your name entered in the state's Nurse Aide Registry. Your name must be on the Registry to be able to work in this state for a long-term. Those who are already working as a nursing assistant are required to immediately undergo proper training and take the license exams within 4 months for the start of their work.
This city is the county seat of Upson County. It is included in the Thomaston, Georgia Micropolitan Statistical Area, which is included in the Atlanta-Sandy Springs-Gainesville, Georgia-Alabama Combined Statistical Area. According to the census of 2006, their total population had reached up to a total of 9,638. The city has a total area of approximately 9.2 sq miles, where almost all of it is land. Its population density is estimated to be 1,022.9/sq mile.
Health care providers in the city include Whitmore Anita C LPC, Williams Antonio A M D, Warnock Ralph P MD, Providence Health Care, Family Medical Center, Custom Health Care, Upson Family Physicians LLC, Upson Regional Physicians Organization, Pediatric Associates of Thomaston Inc., and Hopkins C Thoms Jr. photo attribution: codnewsroom