The recognized training in Suffolk, Virginia that is currently being offered for nursing assistants is shown here. For more details about the nurse aide programs that are being offered in the city of Suffolk, please call the number for the school below.
Pruden Cneter The Programs 1 and 11
4169 Pruden Boulevard
Suffolk, VA 23434
(757) 925-5651
The Nurse Aide Registry is the master list of all nursing assistants who were met the federal and state's training and testing requirements. Only nursing assistants whose names are on the Registry are allowed to work as certified nursing aides in a state-approved healthcare facility.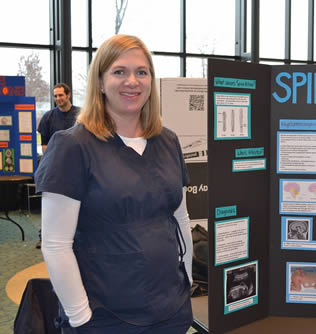 To get your name on the Registry, you'll have to successfully complete a course, pass the national background checks for criminal records, and pass the National Nurse Aide Assessment Program Exam or NNAAP exam.
CNA programs are offered by different healthcare institutions and schools across the state. Before you enroll in a program, you must make sure that it is approved by the state's Board of Nursing. The BON monitors these programs and make sure that their training meets the state's standards. Approved programs are required to offer at least 75 hours of lectures and supervised clinical practice. They are headed by qualified nurse aide instructors.
The mandatory background checks are done with fingerprinting. Most institutions/schools perform the background checks once a student is accepted into the program. However, there are some that will only accept a nursing assistant candidate if he has already passed the criminal background checks. No student is allowed to enter the clinical area and handle any patient without passing the checks.
Completing a CNA program is the most common way of becoming qualified to apply for the NNAAP exam. You can also apply for the exam if you successfully completed at least one semester if nursing school as a nursing student or graduate. Registered nurses and licensed practical nurses are also welcome to take the exam if they wish to pursue this profession.
The certification exam is a two part examination that comprises of a multiple-choice knowledge test and a skills evaluation exam. Both of these parts are taken on the same day at an approved Regional Testing Center. Due to the number of interested candidates, the state asked Pearson VUE to help conduct, score, and release the exam results. A candidate will only get into the NAR if he or she passes all the tests.
This is the largest independent city, in terms of area, in the state. You can find this city in the Hampton Roads metropolitan area. According to the census of 2010, their total population had reached up to a total of 84,585 people. It has a total area of about 429.1 sq miles, and has a population density of 159.2/sq mile.
Examples of health care facilities that you can find in the city include Sentara Family Medicine Physicians, Spencer David D Doctor of Osteopathi, Gayle Robert G MD FACS, Western Tidewater Community Services Board, Tender Loving Care Health Care, Hampton Roads Healthcare Inc., Sentara Family Medicine Physicians, and many more. photo attribution: codnewsroom