The nursing assistant training schools in Strafford, Connecticut that are open for enrollment are listed on this page. Included in the page are the recent state's Department of Health licensed facilities being offered as of the making of this post.
Lord Chamberlain Skilled Nursing
7003 Main Street,
Stratford, CT 06614
(203) 375-5894
The state of Connecticut does not allow its nurse aides to work in any health care facility without proper training and education. According to the rules, they must take on the state's competency exams after completing a state licensed training course. This is done in order to improve the standard of care for nursing aides and healthcare facilities.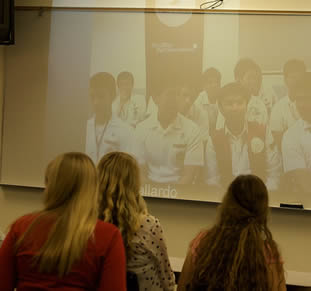 Two of the most important prerequisites for the exams include finishing a certified training course and passing the background checks. These checks for criminal records are done to protect the interest of the residents that they will eventually take care of. Having records such as theft, violence, patient abuse, or negligence can be grounds for the rejection of your application. The latter offenses are applicable to those who are already working in the healthcare industry.
During instruction you must receive at least 100 hours' worth of lectures on the basics and at least 16 hours of clinical duty. You can they try and take the license examination to be a certified nurse assistant. You can contact Prometric for additional information about qualifying to take the certification exam by calling 866-499-7485.
The first part of the licensee exams is the written examination. In this part, every applicant is given 90 minutes to answer all the questions. All questions in this exam will be multiple-choice and will focus on three nursing domains, which are about the different roles of a nursing assistant, the promotion of safety, and the promotion of functioning and health of the resident.
LPNs and RNs are also welcome to apply for the exams since their training is similar to those offered in CNA programs. Nursing assistant license holders from other state who are applying for reciprocity are no longer required to take this state's exams. An important requirement for them is to have an active license and a good relationship with their state.
This town is a part of Fairfield County. It is situated on Long Island Sound near the entrance of Housatonic River. This town was founded in 1639 by Puritans who came to the area. The leader of the Puritans was Reverend Adam Blakeman. You can find that this city is surrounded by Bridgeport, Trumbull, Shelton, and Milford. According to the census of 2010, their total population was at 51,384 people. It has a total area of about 19.9 sq miles and a population density of 2,600/sq mile.
Health care centers that are available in the city include PSA HealthCare, Fairfield County Women's Health Associates PC, Reach At Bridgeport Hospital, Palmero Health Care, Blair Emily E Doctor of Osteopathi, Amedisys Home Health Care, Stratford Community Health Center, Concentra Medical Centers, and Apex Health Services. photo attribution: departmentofed