The nursing assistant training courses available in Paramus, New Jersey are shown to you here. If you know of other CNA programs that are registry recommended and that are open to enroll in within the city, send them to us and we will add them here.
The HoHoKus School at Bergen Regional Medical Center
230 East Ridgewood Avenue,
Paramus, NJ 07652
(201) 967-7585
www.hohokushackensack.edu/
Bergen Community College Division of Continuing Education
400 Paramus Road,
Paramus, NJ 07652
201-447-7164
http://www.bergen.edu/pages1/pages/bergenhomenew.aspx
In accordance the OBRA of 1987, a person who wants to become a nursing assistant must first get certified. In order to do that, he must enroll in a state-approved training program. These programs are offered by different training facilities such as private and public vocational schools, high schools, and community colleges.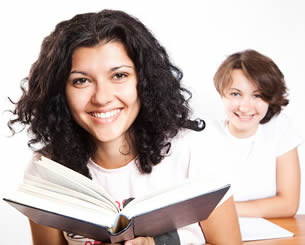 There are two types of programs that the aspiring nursing assistants can choose from. They can either enroll in the NATCEP or the PCA program. NATCEP programs offer a total of 90 hours of training, which are divided into 50 hours of classroom lectures and laboratory work, and 40 hours of clinical duties. As for PCA programs, their training consists of 69 hours of classroom instruction and 16 hours of on-the-job training. PCA training programs is ideal for those who want to work in personal care homes.
By completing the state-approved program, the person will become eligible to apply for the competency evaluations afterwards. Before you are able to work legally as a CNA in the state of New Jersey, it is necessary to complete these state license exams. The PSI is the state-approved independent testing company that has been authorized to give support in the administration, scoring, and the reporting of the results of the exams. In addition to those, it is also the PSI that maintains the state's Nurse Aide Registry and the NA Abuse Registry.
If you have any complaints regarding a nursing assistant, you can contact PSI by faxing them at (609) 633-9087 or email them at ltc@doh.state.nj.us. When you email them, make sure to place "Nurse Aide Questions" as the subject. Your complaint should include the following details:
•    The nursing assistant's name
•    His/her social security number
•    Certification number
•    Nature of the problem/s
•    The location of the incident
•    The PSI representative with whom you spoke to and the information that was given by the representative.
This is a borough that is located in Bergen County. It is considered as a suburb of New York City. You can find this borough about 20 miles northwest from Midtown Manhattan. The area was once settled by the Lanape people, they named teh area as "Peremessing". The word meant that the area had a large number of Wild Turkey. According to the census of 2010, their total population had reached up to a total of 26,342 people. They have a population density of 2,516.0/sq mile. The total area of the borough was estimated to be around 10.520 sq miles.
Examples of health care facilities that are found in the area include Doctors Express-Urgent Care Of Paramus, Mid Bergen Community Mental Health Center, Physical Acupuncture, Lifetime Healthcare, Family Physician, Behavioral Health Associates of North Jersey, Maxim Healthcare, Intervention Strategies Inc., NovaCare Rehabilitation, Psychiatric Associates of North Jersey Inc., Pine Rest Health Care Center, and many more. photo attribution: collegedegrees360