The state approved nursing assistant training courses in Norcross, Georgia that are shown below offer the most current programs that you can enroll in as of the moment.
Atlanta Career Institute
5380 Peachtree Industrial Boulevard, Suite 120,
Norcross, GA 30071
(770) 807-0170
http://www.atlantacareerinstitute.net/
CNU Medical Institute, Inc.
6399 Jimmy Carter Blvd.,
Norcross, GA 30071
(678) 879-0721
http://www.cnumedical.net/
New Horizons Medical Institute, Inc.
5675 Jimmy Carter Blvd.,
Norcross, GA 30071
(770) 447-0722
http://www.newhorizonsmedical.com/
All aspiring nursing assistants are required to enroll in a Nurse Aide Training Program before taking care of patients. These programs offer the candidates training and education on the basic skills and concepts that will be needed to take care of the patient. The state of Georgia requires a minim of 85 hours of training which must include 24 hours of clinical rotations. A student will not be allowed to proceed into the clinical rotations if he/she does not get a 100% rating in the lab. Depending on the program you select, it will take you an average of 6 months to complete your training.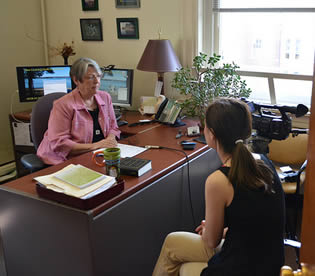 After the training, you can then apply for the CNA license exams. The most important task when applying is to be able to pass the background checks. These checks are done to protect the interest of the patients or residents. You will not be allowed to take the exams if you do not pass the background checks. Having records such as theft or abuse can have a great effect on your application.
The license exams for this state are composed of two parts. The first part is the written exam, which is sometimes replaced with an oral examination. The second part is a knowledge demonstration on the basic competency skills. To get your name entered in the state's registry, you must pass both parts. After being included on the registry you remain posted there for a period of two years. During that time you are eligible to work and will need to do so and show verification of time spent on the job to remain in active standing. Call the phone number for the registry to learn more at (678) 527-3010 or (800) 414-4358, in addition you can visit their website at www.mmis.georgia.gov.
This city can be found in Gwinnett County. The city got its named from the Hon. Jonathan Norcross.  It is included in the Atlanta-Sandy Springs-Marietta, Georgia metropolitan statistical area. According to the latest census, their total population was 9,116. It has a total area of 4.1 sq miles and has a population density of 2,051.2/sq mile.
Health care centers that are serving the city include Lavista Medical Group, NovaCare Rehabilitation, International Women's Health Services PC, Evercare Georgia, Rika Medical Clinic LLC, Atlanta Adult Day Healthcare Center Inc., and Total Health Care. photo attribution: komunews