The nursing assistant training in Mukwonago, Wisconsin that is available for enrollment as of the making of this post is listed in detail below. If you have any questions about enrolling in their exam preparation course, contact the school using the phone number below.
LINDEN GROVE
837 E COUNTY RD NN E
MUKWONAGO, WI 53149-
(262) 797-4600
A CNA certification is a requirement to work as a nurse aide in a federal (Medicaid/Medicare) nursing facility. In order to get certified, you'll have to undergo proper training, pass the criminal background checks, and pass the National Nurse Aide Assessment Program Exam. Compared to other careers such as nursing, this process won't last for more than a few weeks or months.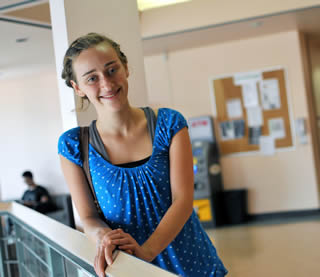 Nurse Aide Training
To get the training that you need, you'll have to find a suitable program that's approved by the state. The state requires programs to consist of at least 120 hours of training, of which 32 hours are allocated for supervised clinical practice. During the entire duration of the program, students will be handled by a qualified CNA instructor who has successfully completed the Train-the-Trainer program and has plenty of nursing experience.
General requirement to be enrolled into a program include the following:
•     Age: must be at least 18 years old.
•    Education: must know how to read and write. Some programs will require students to have at least a high school diploma or a GED certificate.
•    Health: must be physically and mentally healthy to take care of the different patients. They'll have to undergo several physical and medical exams to see that they don't have any communicable diseases such as TB.
•    English: mastery of the English language has been a must for this state since the majority of the patients will be speaking it.
Criminal Background Checks
Background checks are now a mandatory process that all aspiring nurse aide candidates must undergo. This is mainly done to protect the interest of the patients. The background checks are done at both federal and state levels, with fingerprinting. Out-of-State nurse aides applying for reciprocity are still required to undergo these checks.
The National Nurse Aide Assessment Program Examination or NNAAP Exam
The NNAAP exam is conducted by the American Red Cross (ARC) with the help of Pearson VUE. The exam is divided into two parts – a written/oral test and a skills evaluation exam. Both tests are taken on the same day at either an approved training facility or at a Regional Testing Center. If a candidate passes both tests, then his /her name will be entered into the Nurse Aide Registry.
This is a village that is in Waukesha County. According to the census of 2004, their total population was around 8,519 people. It has a total area of approximately 4.8 sq miles, where almost all of it is land. It has a population density of 1,313.3/sq mile.
Examples of health care centers and providers that you can find in the area include Lifeline Systems, Miller Pharmacy Inc., Jones James C MD, Birchrock Corners LLC, Schmidt & Bartelt, Spencer-Smith & Perugini, Allergy Asthma & Sinus Center, GREGORY TRULEN, Hearing Services LTD, Main Optical, Mukwonago Family Physicians, and Roberts Orthodontic Laboratory Inc. photo attribution: ufv