The CNA classes in Jeannette, Pennsylvania listed here are all approved for enrollment by the state. Courses in PA are generally offered by colleges, community training centers and some health care centers. To find out more, you can call the number provided below.
Quest Healthcare Development
2030 Ader Road.,
Jeannette, PA 15644
(724) 327-3557
Pennsylvania has always been an excellent place to work as a health care provider. The demand for entry-level health personnel in this state has been increasing along with the number of elderly in the population. Becoming a nursing assistant in this state is a great way to enter the field without spending too much time or money.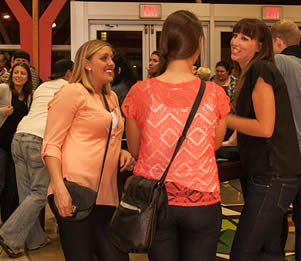 You must be a certified to work as a nursing assistant before you may care for patients in the state. There are a number of requirements that must be met before you are allowed to apply for the nursing assistant license exams. One of the requirements is to pass a CNA training course. You should also pass the background check conducted to see if you have any criminal records that might prevent you from taking the exams.
Enrolling in a state-approved nurse aide course is one way of learning the skills and knowledge needed to take care of the patients. Approved courses will teach students how to perform basic nursing care procedures, such as vital signs taking, proper documentation, and assisting in daily activities. During your training you will receive instruction in basic health care procedures and get hands-on experience using common tasks of nurse aides. The classes will teach you how to perform skills properly such as: range of motion exercises, feeding & nourishment, infection control, safety procedures, postmortem care, bed making & housekeeping, transporting patients, catheter care, measuring and recoding vital signs (like blood pressure, temperature, and pulse), and dressing residents.These courses will also equip aspiring nursing aides with the knowledge that might come useful when they are faced with an unfamiliar scenario while in the clinical setting.
Once you are through with your training, you will have 24 months to take and pass the CNA exams. The exams are composed of a multiple-choice knowledge test and a clinical skills exam. The tests are taken at a Regional Testing Center. If a training school as enough students, it can request the ARC to do an in-facility testing. Each student is allowed to take the exams up to 3 times within the 24 months. If a candidate still fails, then he or she must undergo retraining. To find a location to take the license exams you can contact the American Red Cross at 800-795-2350.
A candidate who passes both tests will receive a Registry Card within 3 weeks upon entering the Nurse Aide Registry. This card can be used as proof of meeting federal and state requirements to be a nursing aide. It mustn't be tampered with in any way to avoid jeopardizing one's status on the registry.
Registration on the NAR must be renewed every two consecutive years. A certified nursing aide can qualify for registration if he or she manages to work for at least 8 hours as a paid CNA while under the supervision of a registered nurse. To make the registration process easier, certified nursing aides can renew their registration online by going to www.pulseportal.com. The registry will send a new Registry Card with your updated information every time you renew your certification as a nursing aide.
If you lose your Registration card, you can request a replacement by sending a Duplicate Registry Card Request form to the Pennsylvania Department of Health. There is no charge for this service. The necessary form can be found at the back of your Candidate Handbook or may be downloaded from www.pearson.vue.com.
The Nurse aide Registry must be kept informed of your current name, address, or social security number. If you change any of these, you need to inform the Registry as soon as possible to avoid any problems in the future. Changes in name must be supported by legal documents. You can inform them by using the forms found at the back of your handbook or call the NAR at (800) 852-0518.
Jeannette belongs to Westmoreland County in Pennsylvania. The earliest settlers came around the late 18th century. In its earlier years, the city was nicknamed as "the glass city" because of the number of glass plants that were found there. According to the census of 2010, their total population had reached up to a total of 9,654 people. They now have a population density of 4,414.3/sq mile. The total area of this city is approximately 2.4 sq miles.
The Monsour Medical Center – Geriatric Behavioral Health, Quest Healthcare Development Inc., Dialysis Clinic Inc., Pt Group, Family Home Health Services, Preventative Aftercare Inc., Mercy Jeannette Hospital, and Part of Excela Health are examples of the health care clinics that can be located in the city. photo attribution: ufv