The nursing assistant training courses found in Hamden, Connecticut that are available for enrollment are listed on this page. Included in the list are all the state licensed training programs that are approved toward meeting registry requirements.
Eli Whitney Vocational Technical School
71 Jones Road,
Hamden, CT 06514
860-807-2235
Hamden High School Nurse Assistant Program
2040 Dixwell Ave.,
Hamden, CT 06514
(203) 407-2040
Stone Academy
1315 Dixwell Ave.,
Hamden, CT 06514
(203) 288-7474
If you are planning on entering the medical field, you should consider on becoming a nursing assistant. This is one of the most in-demand jobs you can find nowadays. With the continuous increase in the number of people who are getting concerned with their health, there is also a growing demand for healthcare workers. The benefit of choosing this career is that it does not take that long to become one and it is not that expensive.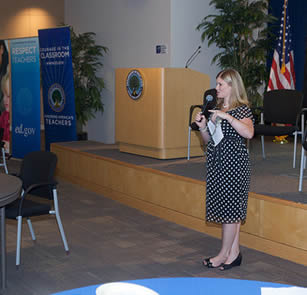 The first step in your journey would be to choose a CNA training course to enroll in. When choosing, you must make sure that the course is approved by the state so that you will become eligible for the license exams after you complete your training. In the current list of the Department of Public Health, there are about 155 certified courses that you can choose from. These courses are being offered by different institutions such as colleges and community training centers. To complete your training, you must have at least 100 hours of training. Your training will be divided into hours for lectures and skills training, as well as at least 16  clinical exposure hours at a nursing home.
After you complete your training, you can then apply for the license exams. The state does not allow any nursing assistant to work without a license. Once you have pass, you can then practice for 2 years before the need for its renewal. For those who wish to apply for reciprocity, they may do so by sending in their application along with the required documents. An important thing to remember when applying is that you must have a valid license and a good status with the state you come from.
This town is a part of New Haven County. The town is sometimes called as "The Land of the Sleeping Giant". It is also considered as a suburb of New Haven. According to the census of 2005, their total population was around 58,180 people. It has a total area of approximately 33.3 sq miles, where almost all of it is land. Its population density is estimated to be 1,774/sq mile. This town is surrounded by Cheshire, Wallingford, North Haven, New Haven, and Woodbridge.
Health care centers that you can avail within the city include Walk-In Medical Center-Hamden, Maxim Healthcare Services Inc., Primary Care Physicians Corp, Upjohn Healthcare Services, Hamden Health Care Center, Family Foot Care & Surgery LLC, Umass Memorial Health Care Lab Outreach, Gentiva Health Services, Chiropractic Health Center of Hamden, Harborside Healthcare Arden House, and many more. photo attribution: departmentofed