The nursing assistant classes in Dallas, Texas that are shown here are all the training programs that are available as of the making of this page. Call the school to get additional details about how you can enroll.
BHC Training Center
8065 Scyene Circle,
Dallas, TX 75227
(214) 381-1815
(Multiple classes available)
Bluebonnet Evercare, LLC. Nurse Aide Program
10000 North Central Expressway,
Dallas, TX 75231
Walnut Place Nursing Home
5515 Glen Lakes Dr.,
Dallas, TX 75231
(214) 361-8923
Genesis Career Institute CNA Program
2351 Gus Thomasson Rd.,
Dallas, TX 75228
(214) 660-9382
Hearts in Training
10611 Garland Rd.,
Dallas, TX 75218
(214) 319-2433
Dallas Career Institute
7015 Greenville Ave.,
Dallas, TX 75231
(214) 691-0555
Bakenridge Nursing Assistant Program
1140 Empire Central, Ste 200,
Dallas, TX 75247
(214) 631-2458
Precious Health Training Center
9550 Skillman,
Dallas, TX 75243
(214) 349-9200
High School For Health Professions at Townview Magnet Center
1201 East 8th St.,
Dallas, TX 75203
Mountain View College – Dallas County Community College
4849 West Illinois Ave.,
Dallas, TX 75211
(214) 860-8550
Manor Care Health Services Nurse Aide Training
3326 Burgoyne,
Dallas, TX 75233
(214) 330-9291
PCI Nurse Aide Training
8101 John W. Carpenter Freeway,
Dallas, TX  75247
(214) 630-0568
El Centro College
801 Main Street,
Dallas, TX 75202
(214) 860-2000
Agape Healthcare Services
10501 North Central Expressway,
Dallas, TX  75231
972-681-8420
Alliance Career Institute CNA Class
9330 LBJ Freeway,
Dallas, TX 75243
(214) 575-4774
To be able to work in the state of Texas as a nursing assistant you must enroll in a certification class and be able to pass the license exams. A license is necessary to find work in the state for more than four months since students are also allowed to work for a brief period during training. Aside from a license, you should also be able to pass the federal and the state background checks.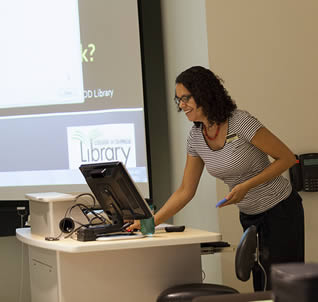 When you take your class you will have your instruction split between classroom work & lectures and skills practice in a medical setting. School programs are required to be licensed by the Department of Aging and Disability Services and provide a minimum amount of hourly instruction. currently you must go through at least 51 hours of theoretical coursework and 24 hours of clinical practice.
During you skills training you will perform activities such as: catheter care, measuring vital signs, range of motion exercises, transporting patients, dressing, housekeeping, bathing, feeding, practicing the Heimlich maneuver & CPR, emergency care, postmortem care, observing, reporting and psychosocial needs.
After your course your school can setup a date and location for you to take the competency exam. You can also call the Nurse Aide Competency Evaluation Services at 1-800-444-5178 to help you find a testing facility. When you take the exam you'll notice it contains two different parts, a written and a manual demonstration test. Passing both parts of the exam is necessary before you can receive your certification and be placed on the nurse aide registry. Each applicant is allowed to take both parts up to three times before needing to retake a training course.
Once you pass you will receive your CNA certification within 4-6 weeks and become listed on the registry in good standing. Your active status on the registry must be renewed every 2 years by showing work verification. To check your status on the registry you can call 1-800-452-3934 and enter your social security number when prompted.
The city of Dallas is the 9th most populous city in the United States and it ranks as the 3rd largest in the state of Texas. The city is a part of several counties; they include Collin, Denton, Dallas, Kaufman, and Rockwall counties. This city is also known as the "Big D". As of the 2010 census, their total population had reached up to a total of 1,197,816 people. It has a population density of 3,518/sq mile. The total area of the city is approximately 385.8 sq miles, where about 45 square miles of it is water.
There are many health care providers that found in the city. Examples of hospitals that you can find in the city include Parkland Memorial Hospital, Children's Medical Center, Zale Lipshy University Hospital, and St. Paul University Hospital. Aside from those mentioned, they are also a large number of health care providers that are located in the city. photo attribution: codnewsroom