The nursing assistant schools providing licensed training in Valdosta, Georgia that are shown here are all programs that meet state approval and are offered here. Call to speak with a course administrator to learn how their class can benefit you.
Heritage Healthcare of Holly Hill
413 Pendleton Place,
Valdosta, GA 31602
(229) 244-6968
Wiregrass Technical College
4089 Val Tech Rd.,
Valdosta, Georgia 31602
(229) 333-2100
http://www.wiregrass.edu/
There are several different requirements that you must comply with before you can be called a CNA. Among them, the most important are finishing a NATP that is approved by the GMCF and passing the background checks that are done at both federal and state levels. If you are able to meet these two, you will then be able to take the license exams.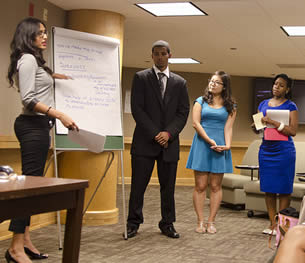 The license exams for this state are composed of a written/oral exam and a knowledge demonstration of the nursing skills. To get your name entered in the state's Nurse Aide Registry, you must pass both parts of the exams. Every applicant will be given three attempts to pass the exams within 1 year. If you fail after the third attempt, you will be required to undergo retraining before you are allowed to take the exams again.
If you are working as a nursing assistant in a nursing home, then you must undergo training and pass the license exams within 4 months from the start of your job. The state does not allow nursing homes to let an individual without a license to work as a nursing assistant for more than 4 months.
This city is the county seat of Lowndes County. It is a main city of the Valdosta Metropolitan Statistical Area. Valdosta is considered as the 14h largest city in the state of Georgia. It is also referred to by some as the Azalea City, due to the abundance of the plants that grow there. According to the latest census, their total population was around 54,518. It has a total area of 30.3 sq miles and has a population density of 1,460.3/sq mile.
Health care providers whose services you can avail inside the city include South Georgia Medical Center, Valdosta Medical Clinic, Barnes Healthcare Services, Schlairet Timothy J DR Phys, Intrepid USA Home Health Services, Parrott Medical, and many more. photo attribution: usdagov