CNA Classes in Portsmouth, Virginia that are open for enrollment are shown on this page. If you have any questions about the certified nursing assistant classes that are open for enrollment in Portsmouth, please call the number provided for you below.
Amour Home Care, Inc.
507 Court Street
Portsmouth, VA 23704
(757)399-0087
Portsmouth Public School
2801 Turnpike Road
Portsmouth, VA 23707
(757) 393-5408 OR (804) 598-5714
The first thing that you'll need to do to become a nursing aide in Virginia is to look for a suitable program to enroll in. It is crucial that you learn all the knowledge and skills that you might need to meet each patient's individual needs. If you are living in Portsmouth, then you'll have no problems looking for a program.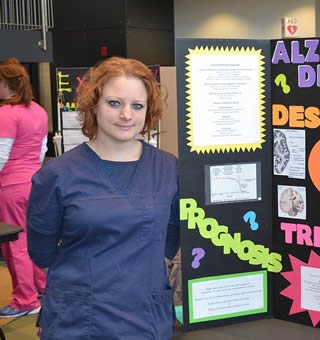 Approved training programs in Virginia are required by the state's Board of Nursing to offer at least 75 hours of training. Like any other program, their curriculum consists of both theory and practical training. Both the practical and theoretical portions of the program are taught simultaneously. All programs are headed by a licensed nurse with at least 2 years of experience working in a long-term care facility.
Most of the training programs last only for about 2 to 6 months. As soon as you complete your training, you'll be allowed to apply for the state's certification exam. Nursing students and nursing graduates are also allowed to apply for the exam, even if they weren't able to attend a CNA program.
The certification exam is the final step in becoming a full-fledged nursing aide. According to the federal and state laws, you can only work in a state-certified healthcare facility if you have a certificate that's issued by the Board of Nursing. The certification exam is divided into two parts – a written (or oral) test and a random skills evaluation.
The certification exams in Virginia are conducted by NACES with the assistance of Pearson VUE. If you want to know more about the exams, you can download a copy of the Candidate Handbook by visiting www.pearsonvue.com. The handbook also contains a sample knowledge test and a complete skill check list.
If you are able to pass the certification exam, your name will be placed in the Nurse Aide Registry. You'll be eligible to work as a certified nursing aide so long as your name is on the NAR. To keep it there, you'll need to renew your certification every 2 years. The BON will send out a notice at least 30 days prior to your certification's expiration. To make things easier on you, you can just go to www.license.dhp.virginia.gov and renew online.
This is an independent city that is in the Hampton Roads metropolitan area of the Commonwealth. It is often called by locals as P-town. You can find this city directly opposite to Norfolk. According to the census of 2010, their total population was at 95,535 people. It has a total area of about 46.6 sq miles, and has a population density of 3,029.4/sq mile.
Examples of health care facilities that you can find in the area include Dam Neck Fctca Naval Branch Medical Clinic, A A & G Group Home LLC, DaVita Dialysis Center, Bon Secours Craddock Continuing Care Cbo, Lucas Lodge Prentis, Correct Care Solutions, and many more. photo attribution: codnewsroom