The nursing assistant classes found in schools in Kannapolis, North Carolina that are available are shown on this page. Students who desire to learn more about the requirements needed to enroll in training should speak with a facility administrator using the phone numbers shared below.
HealthCare Professional Education Institute
2201 S. Cannon Blvd.
Kannapolis, NC 28083
(980) 322-5352
Rowan-Cabarrus, Kannapolis Campus
942 Cloverleaf Plz,
Kannapolis, NC 28083-6981
(704) 788-3197
http://www.rccc.edu/
To be able to work as a nursing aide in the state of North Carolina, you will have to get your name on the Nurse Aide I Registry. This can be done by completing a state-approved training program and then taking on the evaluation exam or directly challenging the exams.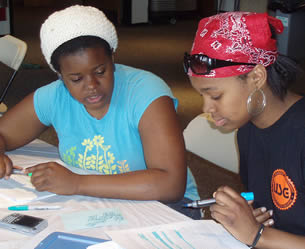 The second choice is for nursing graduates, nursing students, and nursing aides from other states who want to immediately take the evaluation exams. Although not necessary for them, it is highly recommended that they complete a N.C. approved training program before taking the exam to help them prepare.
These programs offer 75 hours of training which are divided into lectures and practical training.  While enrolled, you will be taught in the different concepts of the Fundamentals of Nursing and the nursing aide tasks. The list of the tasks that a nursing aide is able to do are listed below; to get more detailed information, you can follow this link: http://www.ncbon.com/content.aspx?id=826.
Nursing Aide I Tasks:
1.    Personal Care
2.    Body Mechanics
3.    Nutrition
4.    Elimination
5.    Safety
6.    Special procedures
All the tasks that a nursing aide will do in the nursing facility are delegated by the registered nurses there based on a set of given criteria. Before a nurse delegates a tasks, he/she must think if:
•     The task is repetitively done to the resident
•    The tasks is done by following a series of well-established steps
•    The task does not involve or only have a little modification to the resident's situation
•    The task can be done with an outcome that can be foreseen.
•    Task does not endanger the health or condition of the resident.
After completing the training program, the next step to be done is to apply for the NNAAP examination for the state of North Carolina. By passing the written/oral (English/Spanish) exam and the clinical skills tests, you will be able to get your CNA license within a few days after the date of exam. Once you do, your name will be entered on the NCNAR and you will be a full-fledged CNA.
This city is can be found in both Cabarrus and Rowan counties. It is situated northwest of Concord and a few miles northeast of Charlotte. As of the 2010 census, their total population was at 42,625. It has a total area of approximately 30.4 sq miles and a population density of 1,236.5/sq mile. It is considered to be the 20th largest city in the state.
Examples of health care centers that you can find in the area include Mental Health Centers, Piedmont Behavioral Healthcare, Kannapolis Internal Medicine, Grace Medical Clinic PA, RHA Health Services, Gentiva Health Services, Institute for Divine Health, R H A Behavior Health Services, Transitional Health Services, and Carolinas Health Care. photo attribution: create-learning