The nursing assistant schools in Fairfield, Connecticut that are open for enrollment and licensed by the Department of Public Health are listed below. For any inquiries, please call the facility phone number listed on this page.
3030 Park Nursing Home
118 Jefferson Street,
Fairfield, CT 06604
(203) 374-5611
Jewish Home for the Elderly
175 Jefferson St.,
Fairfield, CT 06825
(203) 374-9461
The nursing assistant classes listed above are all approved by the state of Connecticut. You can chose to enroll from any of them in order to become a certified nursing assistant once you have finished the program and pass the license exams. There are several requirements that must be done before you can work as a nursing assistant. One of the most important is the completion of a CNA training program. According to the rules of the state, the student must complete a program that is approved by the state to ensure the quality of their training and education.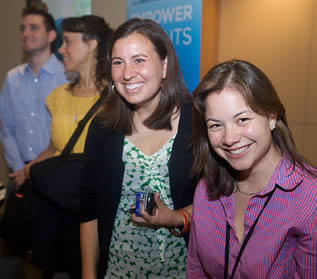 According to the list of the Department of Public Health, there are over 150 different training programs located all over the state. You can find that these programs are offered by different institutions such as colleges, high schools, and healthcare centers. It will take a few weeks to a few months to complete the program since the state requires that they must offer the students 100 hours of lessons and at least 16 hours of clinical skills training. They must also expose the student to actual healthcare settings while taking care of different patients.
After your training, your next step is to apply for the license exams that are issued by Prometric for this state. You will need to submit your completed application form along with the needed documents like transcripts, fingerprint cards, ID photo, and the payment for the different exam fees. You will also need to have immunizations and undergo physical exams to make sure that you do not have any communicable diseases. The state will also require you to provide the results of the federal and state background checks for criminal records. For more information, you can go to www.prometric.com or go to www.ct.gov/dph/cwp/view.asp?a=3120&q=387686. After passing your exams, your license will be valid for up to two years.
This town can be found in Fairfield County. It was founded back in 1635 by colonists. You can find this city surrounded by other towns like Redding, Bridgeport, Westport, Trumbull, and Easton. According to the census of 2010, their total population had reached up to a total of 59,404 people. It has a total area of approximately 31.3 sq miles, where only 1.3 square miles of it is water. Its population density is estimated to be 1,927/sq mile.
Health care facilities and centers that you can find in the town include Fairfield Urgent Care Center, Healing Hands – Jessica C. Hunter, Connecticut Kidney Center, STD Test Express, Beautiful Health Clinic, St Vincent's Immediate Health Care, Integrated Health Center, Ludlow Center for Health, and Fairfield Primary Healthcare LLC. photo attribution: departmentofed