The nursing assistant schools in Danbury, Connecticut that are shown on this page offer the most current classes being offered. If you have any inquiries about their training programs, you can call the number provided.
Danbury High School
Clapboard Ridge Road,
Danbury, CT 06811
(203) 797-4800
Nurse's Aide Training Program
4 Liberty St.,
Danbury, CT 06811
203-797-1461
Hancock Hall CNA Program
31 Staples St.,
Danbury, CT 06810
(203) 794-9466
Henry Abbott Vocational Technical School
21 Hayestown Ave.,
Danbury, CT 06811
(203) 797-2724
Pope John Paul II Center for Health Care
33 Lincoln Ave.,
Danbury, CT 06810
(203) 797-9300
If you are planning on entering the medical industry, you should think about becoming a nursing assistant. Since this job has a high demand in this state, there will always be jobs ready for new graduates. A good thing in choosing this profession is that it does not take that long to become certified to work. The first step in becoming a nursing assistant is to complete a training program. To complete the program, one must have at least 100 hours of classroom lessons and 16 hours of skills training.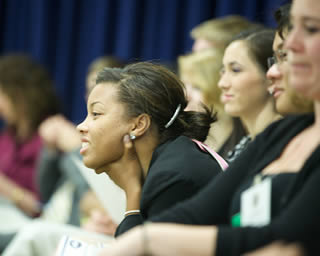 After the completion of the program, you can then apply for the license exams within 2 years of finishing the program. When applying, you will need to submit a copy of your transcripts, ID photo, fingerprint cards, payment for the different fees, and the application forms. You can get a copy of the application forms by downloading it at www.prometric.com. Aside from those mentioned, you will also need to take immunization and physical tests to determine that you are capable of handling different patients. Passing the federal and state background checks are also requirements in taking the license exam.  If you feel that you are not yet ready for the exams, you will be given a maximum of 24 months to take it.
All applications are forwarded to Thomson Prometric since they are the ones who are in charge of conducting the exams. Their exams are composed of a written and a skills demonstration. You can also send letter of request to replace the written exams with an oral examination if you prefer. To get your name entered in the state's Nurse Aide Registry, you must pass all the tests. It will be the state's Department of Public Health that will be issuing you your certification/license.
This city can be found in the northern part of Fairfield County. It is considered as the 4th largest city in the county and ranks 7th in the entire state of Connecticut. Founded in 1685 the town was named after Danbury, Essex, which is in England. This city is also known as Hat City. According to the census of 2010, their total population was around 80,893 people. The city has a total area of 44.3 sq miles and a population density of 1,800/sq mile.
The Danbury Hospital is the second largest employer in the city. It has over two thousand employees under it. Other health care centers that are located in the city include Community Health Center Inc., Physicians Medical Management, STD Test Express, Emerging Healthcare Partners, and Interlude Inc. photo attribution: departmentofed