The nursing assistant programs currently offering courses in Woodstock, Georgia that are open for enrollment are listed below. Call the number to talk to a class administrator and find out how you can become certified.
Giving Care Education Center
602 Industrial Court, Suite 2,
Woodstock, GA 30189
(678) 831-0830
Website: http://www.givingcareathome.com/
If you want to work as a nursing assistant for a long-term you should comply with the different requirements of the state. One of the most important requirements is the completion of a Nurse Aide Training Program. These programs are located throughout the state of Georgia. To ensure that will be eligible to apply for the license exams, you should complete a training program that is approved by the state. The Georgia Medical Care Foundation is responsible for approving the training programs that are offered by different institutions like colleges, high schools, and nursing homes.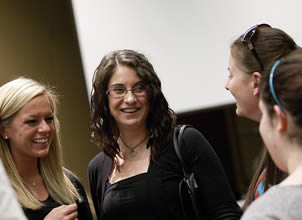 All the students who are enrolled in a certified training program are required to undergo and complete classroom lectures, laboratory training, and clinical rotations. The state will not approve of a student who does not get a 100% rating in the labs to proceed into clinical duties. When in the clinical area, the students will be placed under the supervision of a registered nurse or a LPN. If you are already working as a nursing assistant without getting the proper training, you will be required to complete and take the license exams within 4 months from the start of your work. Training programs in Georgia can be completed within 4 months.
The state allows for reciprocity to those who are actively certified in another state.  To transfer you must be in good standing and submit a reciprocity application. Those who are registered nurses or licensed practical nurses are eligible to teach certified nurse aides in Georgia. You can find forms to register by visiting www.mmis.georgia.gov and downloading the Train the Trainer Workshop form.
This city is situated in Cherokee County. It is included in the Atlanta metropolitan area. The city was once a stop on the Louisville and Nashville Railroad. It was considered as the 10th fastest growing suburb back in 2007. According to the census of 2010, their total population was around 23,896 people. It has a total area of 8.9 sq miles and a population density of 2,715.4/sq mile.
Health care providers that are in the city include Lyday William D MD, Kuczmanski Mike MD, National Viatical Inc., Advanced Gastroenterology Group, Buckner Brenda Certified Nurse Prac, Northside Surgical Associates, Woodstock Medical Group, and many more. photo attribution: codnewsroom