Those who would like to join a nursing assistant program in Reidsville, North Carolina can find the latest offerings below. Those who qualify and complete the Nurse Aide Training 1 course will be allowed to schedule a testing date. Applicants who pass the examination receive a license to work in care facilities throughout the state.
Rockingham Community College
215 Wrenn Memorial Rd,
Reidsville, NC
(336) 342-4261
http://www.rockinghamcc.edu/
The opportunities for nursing aides have been increasing throughout recent years. Many believe that this increase in their demand and numbers will continue to grow for the next decade. That is why this is the perfect time for you to start a career in the field of medicine as a nursing aide.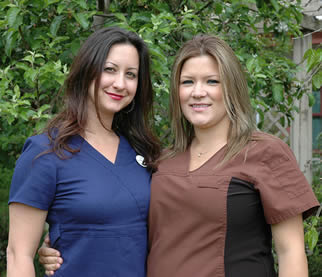 According to federal and state laws, all individuals who want to work in North Carolina must be registered in the Nurse Aide I Registry. This list includes nurses, LPNs, medication aides, and nurse aides II. Since N.C. is a challenge state, the only way to get into the Registry is by passing the competency exams. Individuals who are allowed to apply for the exam are those who were able to:
•    Complete a N.C. nursing aide training class
•    Complete a nursing aide training class offered in a different state
•    Graduate from a nursing educational school or those who are still under training
•    Complete a refresher course
•    Complete training as EMTs, medics, or other health professional careers
Pearson VUE is the contracted testing company in charge of conducting the exams in North Carolina. The exam will consist of a 70 multiple-choice exam, which 10 of those are pre-test questions and will not be included in the scoring, and the clinical skills evaluation. The written exam is also offered in an oral version. When you choose this, you may take it in either English or Spanish. The request for the oral exam must be made during your initial application.
To get into the Registry, you will have to pass both exams within three attempts and within 2 years of completing your training. When you retake the tests, you will only need to take the part that you failed in. If you fail after the 3rd time or passed the given 2 years, you must undergo retraining to be eligible to apply again.
Getting a CNA certification and being allowed to work as a nursing aide are only the first of the many opportunities available with this career. Since nursing aide I training programs only offer basic training, the scope of your duties is fairly limited. If you want the opportunity to further your skills, you may try and think about being a CMA or a certified medication aide.
These are CNAs who are allowed to give selected non-injectable medications to patients, while still under the supervision of the nurses. To be certified as one, you must complete a 24-hour training program and challenge their competency exam. To know more about how to become a CMA, you can download a copy of their candidate handbook (http://www.asisvcs.com/publications/pdf/023400.pdf).
This city is a part of Rockingham County. It has a total area of approximately 14.9 square miles, where almost all of it is land. According to the latest census, their total population was around 14,485. It has a population density of 1,083.1/sq mile. This city was incorporated in 1873.
Examples of health care centers that you can find in the area include Moses Cone Behavioral Health Center, Youth Haven Services Inc., Strategic Healthcare Consultants, Maxim Healthcare, Northern Triad Surgical Associates Pllc, Piedmont Foot Center, Javaid Mohammad I MD FACS, Faith In Families, Champion Family Healthcare Ser, ACT Medical Group PA LLC, Central Care Division LLC, and Free Clinic of Reidsville & Vicinity Inc. photo attribution: ufv